A vertical village that aims to redefine the apartment block as a "social, elevated community" has got under way in Antwerp.
The scheme was designed by Danish architect CF Møller, which says the 15,000 square metre tower "breaks with the traditional multi-storey building, which isolate residents". It does this because is it is designed as a "sustainable, collectively-oriented community in which social encounters are created using a wide range of architectural features".
The building includes a mix of housing types from small shared flats suitable for students, to family and live-work homes.
There are 4,000 square metres of communal space, comprising terraces, winter gardens and rooftop terraces.
The shared facilities for the block include a bicycle workshop, a laundry and a community room on the fifth floor.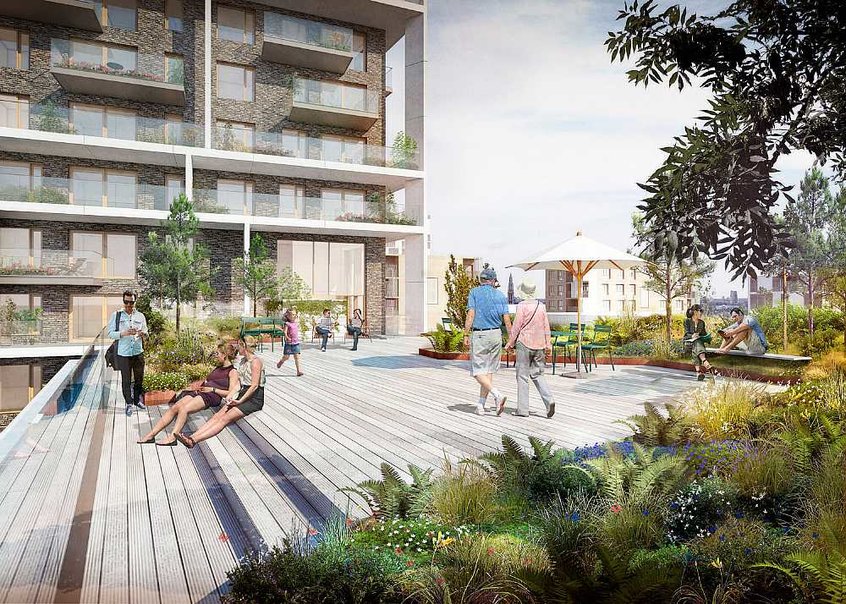 Lone Wiggers, a partner in Møller, said: "In classical multi-storey buildings it's often a challenge to any sense of community that you only meet your neighbours in the lift or lobby. We wish to overturn this by renewing how we design residential tower blocks.
"This means that we have considered the building from within and outwards, with the social qualities driving the design."
Images courtesy of CF Møller