The Berlin office of David Chipperfield Architects has won the design competition for a 20,000 sq m extension to Athens' National Archaeological Museum, which houses prehistoric and ancient art.
The neoclassical building, which is located in the city's central Exarcheia district, was designed by Ludwig Lange and Ernst Ziller between 1866 and 1874.
The winning proposal bases itself on the original design and attempts to blend the extension into the existing structure while framing it in its natural surroundings. To this end, the plinth and façade will be extended to street level, creating space for the extension. There will also be two underground galleries and a rooftop park.
The extension will contain the museum's ticket desk, shop, restaurant, auditorium, and permanent and temporary exhibitions spaces. The two extra floors lead to the existing building and contain rammed-earth walls that will give the impression of caverns.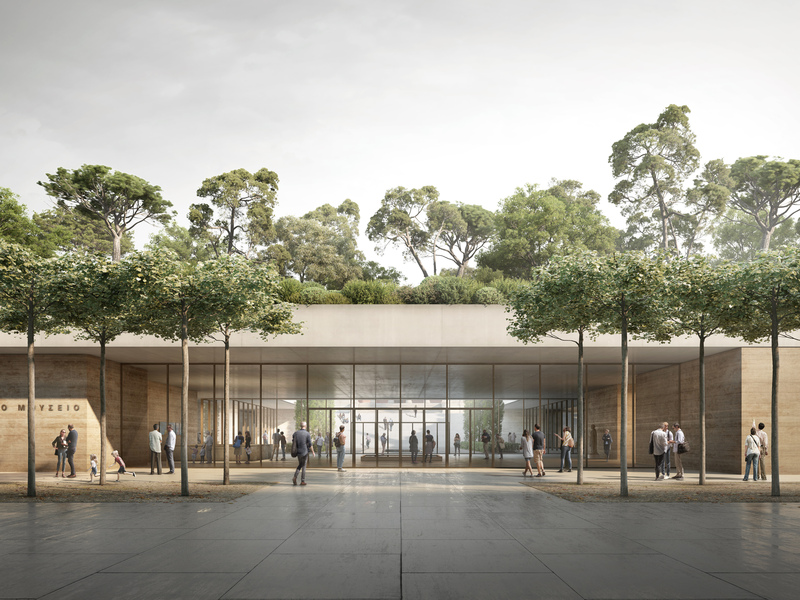 The surrounding green space is designed by the Belgian landscape architects Wirtz International.