Completion of the world's new tallest tower, Jeddah Tower in Saudi Arabia, has been pushed back to 2019, its developer said yesterday.
Formerly known as Kingdom Tower, the structure is to reach more than a kilometre in height, which means it will surpass Dubai's Burj Khalifa.
Construction began in April 2014, and was to have finished in 2018.
However, reporters were told yesterday by Prince Alwaleed bin Talal, chairman of Kingdom Holding Co., whose affiliated Jeddah Economic Company is developing the spire-topped landmark, that the project has been delayed.
"The project was delayed… but it'll open (in) 2019," Prince Alwaleed said during a media visit to the site, reports AFP.
Saudi Binladin Group is the contractor, while a team comprising Arcadis (the unit formerly known as EC Harris) and Mace is project manager.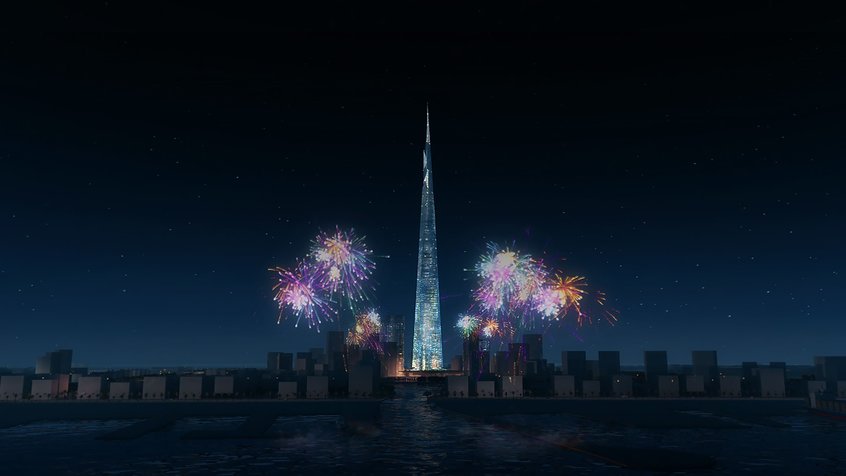 A render of the completed tower (Mace)
An interdisciplinary team led by Adrian Smith + Gordon Gill Architecture (AS+GG) created the tower's design. They were appointed architects in 2011.
Alwaleed did not specify reasons for the delay.
Saudi Binladin Group has been hit by a fall in work brought by lower Saudi public spending following the collapse in oil revenues.
Last year workers in Mecca burned buses in protest over unpaid wages amid reports of mass lay-offs.
Financing for the tower fell into place only after construction began. In November 2015, Kingdom Holding said Jeddah Economic Company had reached a financing deal with Saudi Arabia's Alinma Investment to finish the tower, according to AFP.
Alwaleed on Thursday, 11 May rode a construction elevator about 30 floors to meet reporters in the concrete shell of the building, said AFP.
Top image: Jeddah Tower construction progress as of July 2016 (Ammar shaker/Creative Commons)