The Dokk1 library in Aarhus, Denmark, has been named as Public Library of the Year 2016 by the International Federation of Library Associations and Institutions (IFLA).
The $316m (€280m) building, designed by Schmidt, Hammer, Lassen Architects, is Scandinavia's largest library.
Dokk1 beat three other finalists including:
The Chicago Public Library, designed by Skidmore, Owings and Merrill
The Geelong Library and Heritage Centre, by ARM Architecture
The Success Public Library, by Bollig Design Group.
The 35,000 square metre Dokk1 houses a citizen service centre, office space, automated parking for 1,000 cars and harbour-side public squares.
Its two open levels are connected by the "media ramp", which consists of five platforms, each dedicated to a different activity.
The structure contains multiple outdoor areas and staircases that provide access to the building from all sides.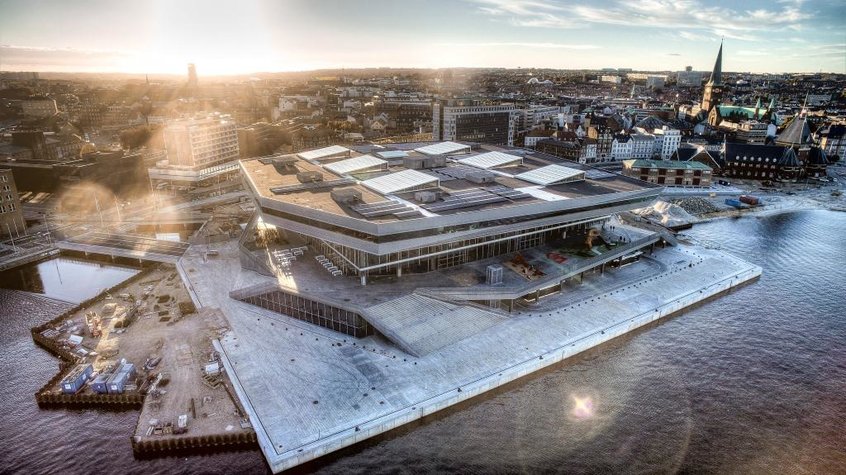 Dokk1 is part of a district plan to revitalise Aarhus' former industrial cargo docks by connecting it visually and physically to the city's historic centre.
The judges said the building "embraces new digital developments, user demands, local culture, and a desire to accommodate diverse population groups within an open and functional architectural expression".
The building also "adapts naturally to the harbour environment" in Aarhus.
The $5,000 award is organised by the Danish Agency for Culture and Palaces and Realdania, and is sponsored by IT firm Systematic.
It is the first time a Danish project has won the prize.
Images via the IFLA/Schmidt, Hammer, Lassen Architects