Anyone who thinks skiing is rubbish will have their opinion confirmed in Denmark, where five municipalities near Copenhagen have clubbed together to replace an old waste incinerator with a gigantic new one that will burn a greater quantity of trash, heat homes, generate electricity, and provide winter fun.
Under construction now and due for completion in 2017, the Amager Bakke plant replaces a 45-year-old incinerator. It will burn around 400,000 tonnes of waste a year and convert that to electricity for 50,000 households and district heating for 120,000 households.
But the icing on the cake is that, instead of being a dreary industrial behemoth, this 80m-high structure, which covers an area of 41,000 sq m, will bring a taste of the Alps to an otherwise height-challenged Copenhagen.
Brainchild of Danish and New York architectural practice BIG (Bjarke Ingels Group), the plant will have more than 500m of year-round ski runs for all abilities, from green circle to black diamond. 
Clad entirely in stacked aluminium bricks, the facility will have planted areas and a hiking trail, so skiers and walkers will find it easy to forget that they are cavorting on a furnace that is burning 70 tonnes of waste an hour.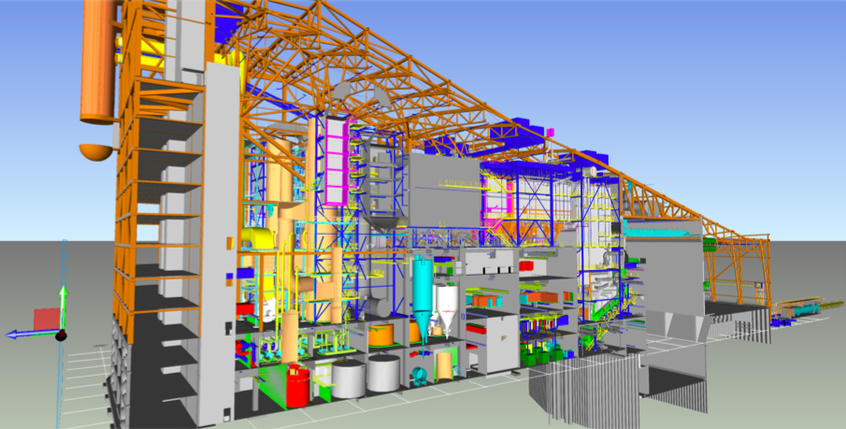 A rendition of the Amager Bakke plant provided by technology firm Tekla, which is providing building information modelling for the project (Tekla)
A further BIG touch, however, won't allow them to forget completely: the designers proposed a modification to the smokestack enabling it to puff out a single smoke ring every time a tonne of carbon dioxide is produced. This, BIG says, will be a "gentle reminder of the impact of consumption".
According to the engineering firm supplying the plant's combustion system, Babcock & Wilcox Vølund, the new plant will be far less polluting than the old one, reducing sulphur emissions by 99.5%, and cutting mono-nitrogen oxide emissions to a tenth of former output.
The client for the scheme is an agency called Amager Ressourcecenter. Its project manager Lars Juel Rasmussen said it will be a new landmark for Copenhagen.
"The plant stands out in terms of environmental considerations, energy production, and its working environment," he said in a statement supplied by Babcock & Wilcox Vølund. "It is also located near the airport and just five kilometres from Copenhagen's Town Hall square, so we're not just talking about an industrial installation, but a landmark of the Danish capital."