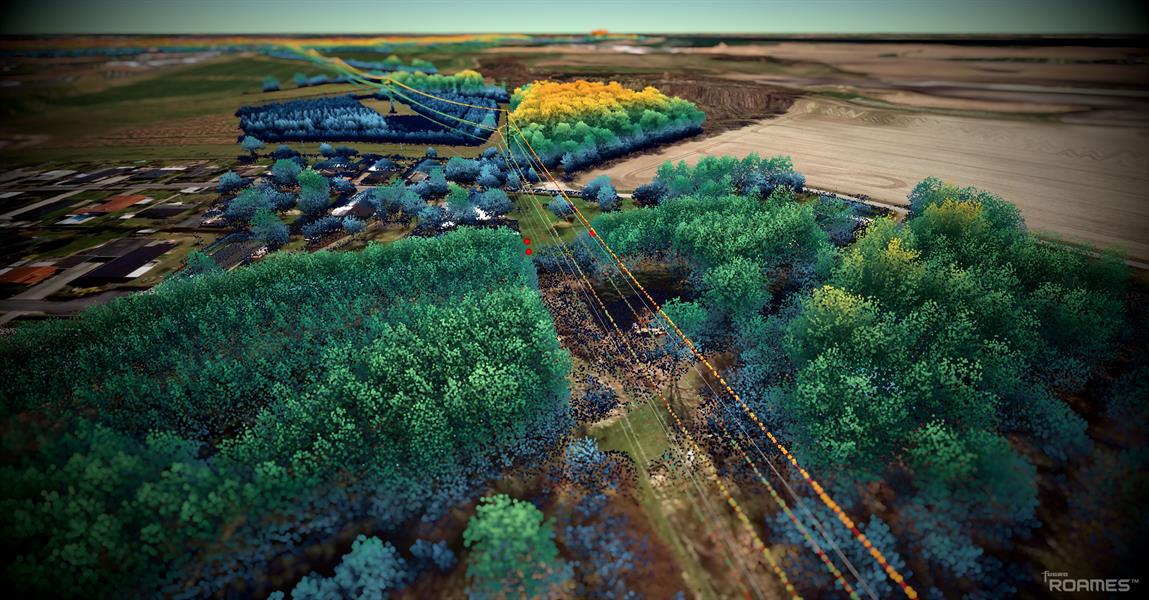 Energinet, Denmark's power system operator, has awarded geo-data specialist Fugro a five-year framework agreement to capture aerial lidar and imagery data of its entire, 3,000km-long power line network.
The resulting digital twin will help Energinet develop a vegetation growth model to schedule clearing and maintenance.
Fugro will scan the network with a light helicopter equipped with image capture technology and process the data with its "Roames" technology for power utilities, which combines 3D mapping with machine learning and cloud computing.
Fugro's model will simulate the sag and swing of power lines to improve analytics, analyse individual tree crowns and critical tree risks.
Bram Mulder, a Fugro director, said the technology would let "asset engineers and network programme analysts … access and extract millions of records and asset attributes within seconds".
Energinet project manager Steffen Rosborg said: "Crucially, the vegetation data will help us to develop future vegetation management plans to minimise risks and build a sustainable solution for the future."