New York architect Diller Scofidio + Renfro has unveiled its design for an art centre for William Marsh Rice University in Houston.
The prefabricated Susan and Fayez Sarofim Hall will contain exhibition areas, labs, studios, shops and faculty offices, and will also be an entrance to the university.
The design was inspired by the mass-produced, pre-engineered metal structures that became popular following World War II. It also brings the benefit of greater adaptability since the steel frame is separate from the building's skin.
The hall will be located adjacent to the Moody Centre for the Arts, close to the Shepherd School for Music's Alice Pratt Brown Hall and the 600-capacity Brockman Hall for Opera.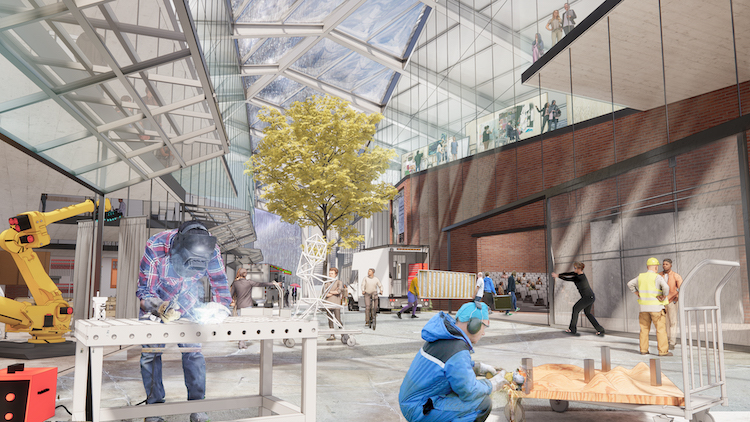 Kathleen Canning, Rice University's dean of humanities, said: "This design opens the Rice campus to the city of Houston in an amazing new way.
"What also makes it really exciting is that this is a building that is not meant to encapsulate and contain the arts as they are today; this is a building that will foster open, flexible spaces for the arts of tomorrow."