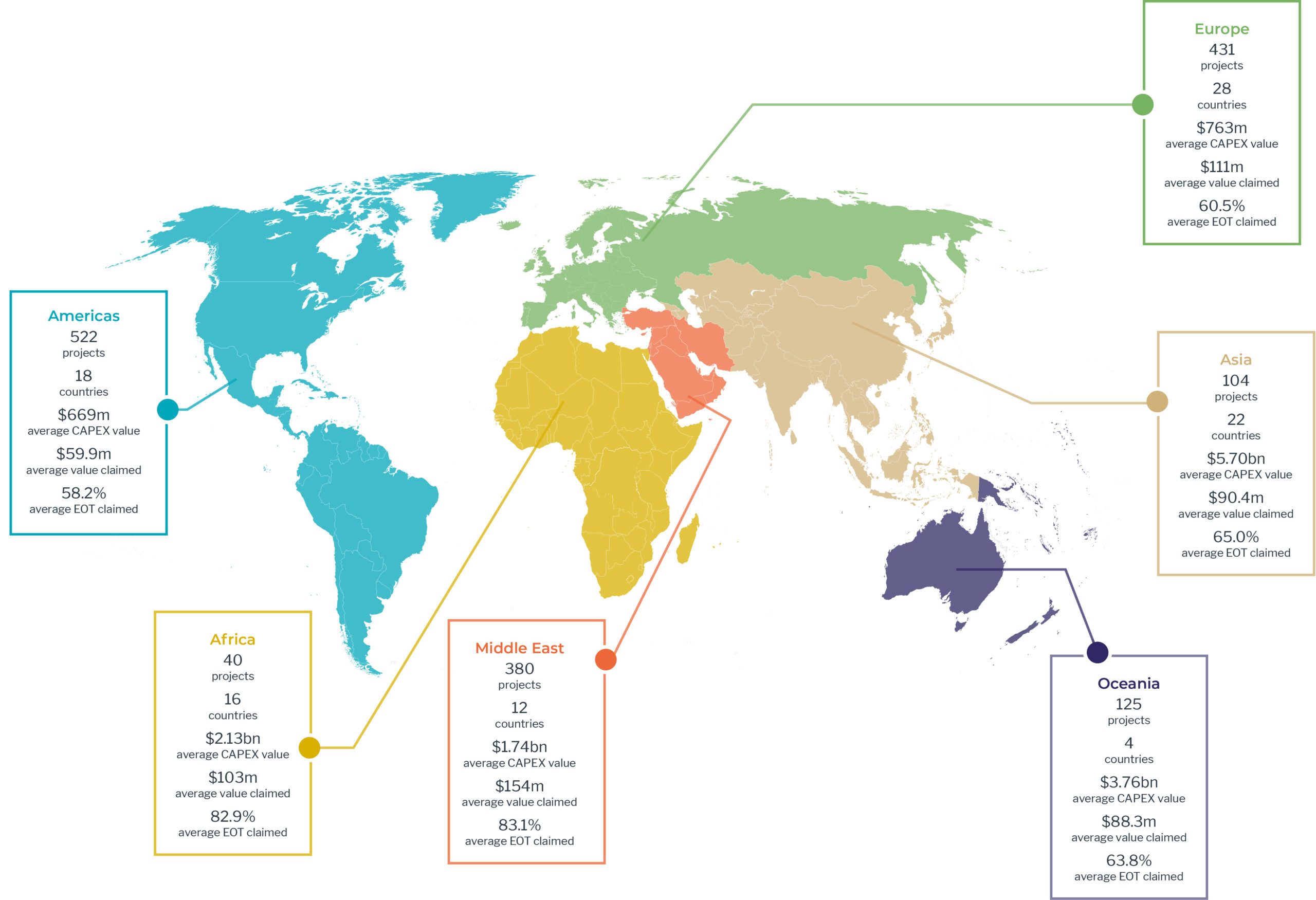 Construction the world over is not getting any less litigious, the latest project-conflict snapshot by consultancy HKA finds.
It analysed some 1,600 projects in 100 countries, together valued at just over $2 trillion, and found the combined value of claims among them exceeded $80bn.
Cumulative delays, meanwhile, added up to a staggering 840 years.
The amount of money contested per project averaged $98.7m, while the average time extension claim was 16.5 months.
Globally, the leading cause of disputes was change in project scope, followed by conflicting contract interpretations.
Design issues plague projects, as well. HKA found that some 24% of projects suffered late design information and incorrect design, with a similar proportion hit by incomplete design.
17.3% of projects suffered workmanship deficiencies, 15.3% by low levels of skill or experience, and 9.7% by a shortage of workers. 10.5% of projects were disrupted by late delivery of materials or products.
HKA chief executive Renny Borhan said it amounted to a "huge toll on the global economy, our industry and project stakeholders".
Buildings and transport infrastructure projects faced claims for longer time extensions than other sectors, averaging 76.7% and 70.0% of planned duration, respectively.
Delays tended to be least severe in the industrial and manufacturing markets, but sums in dispute were higher, proportionately. Claimed extensions of time would prolong schedules by 54.6% (11 months on average). Contentious costs, averaging 54.8% of CAPEX, were significantly higher than the all-sector average (35.1%).
Regionally, the Middle East had the most difficulty with delays, with the average time-extension claim adding 83% to schedules. On time, Africa followed close behind.