French firm Dominique Perrault Architecture has won an international competition to design a $1.2bn transport hub and shopping centre for Gangnam district of Seoul.
The 160,000 sq m development will be located between Samsung Station on subway line two and Bongeunsa Station on line nine. It will contain a train station, shops, an art gallery, and educational centre and parks, creating the largest underground complex in South Korea.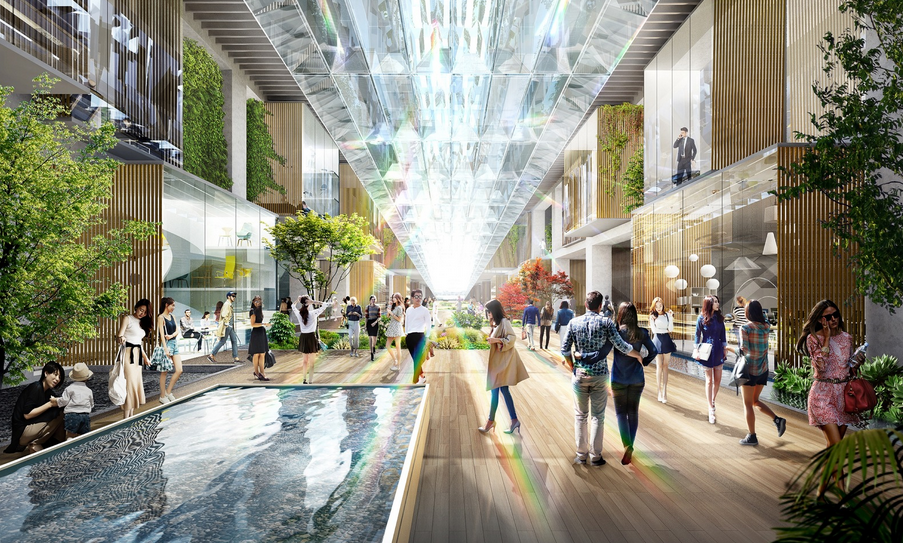 The Lightwalk project will have six floors below ground with a 28,000 sq m "Green Land" park on top. This will host ice skating in winter and an open-air cinema in summer
One of the features of the development will be a glass roof that allows light to reach the interior of the building.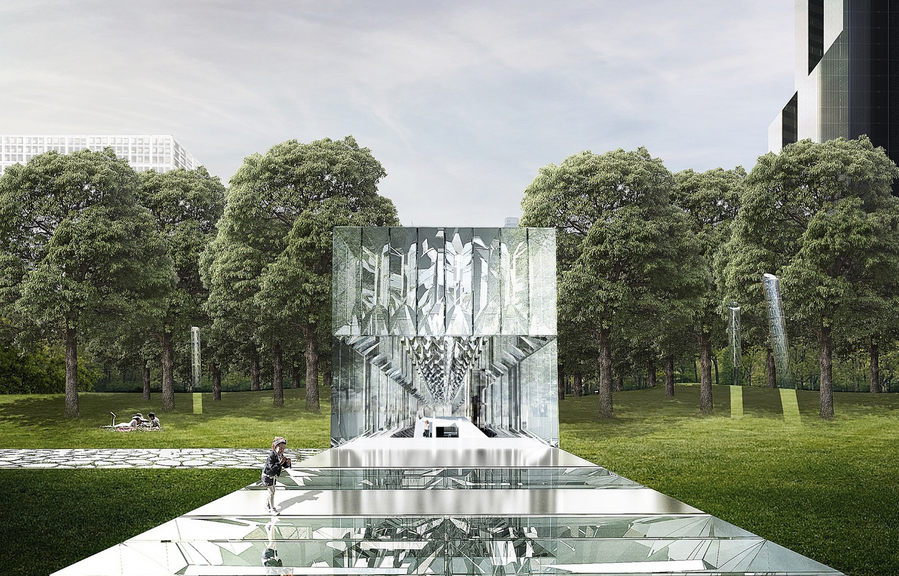 Dominique Perrault Architecture said of its entry: "Rooted in the ground, Lightwalk is the symbol of a renewed Seoul, which aims to become more pedestrian-friendly, a landmark for all underground infrastructures worldwide.
"It is a minimalistic, yet incredibly powerful gesture, which marks the presence of a new major integrated public transportation station for the city of Seoul."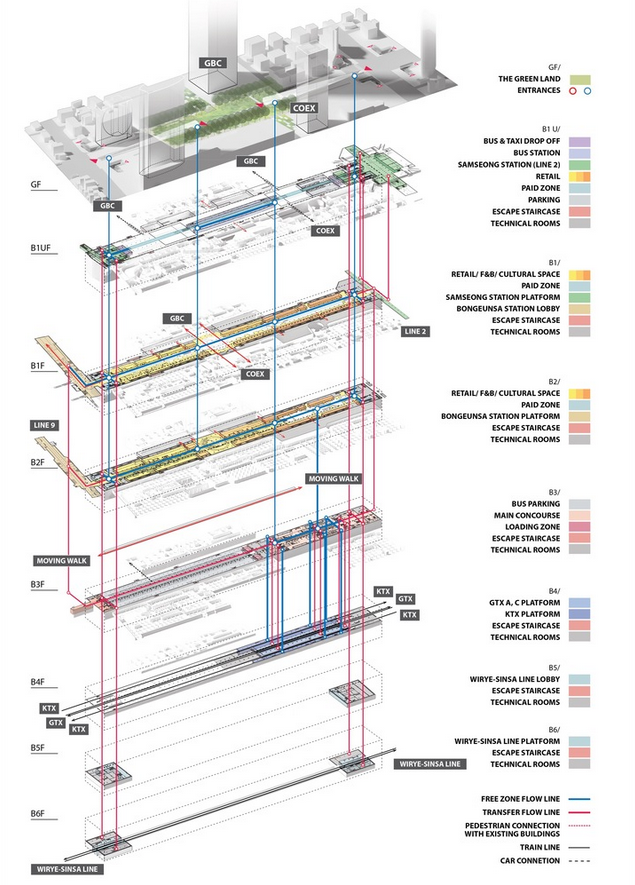 Construction is due to start in 2019 with completion planned in 2023.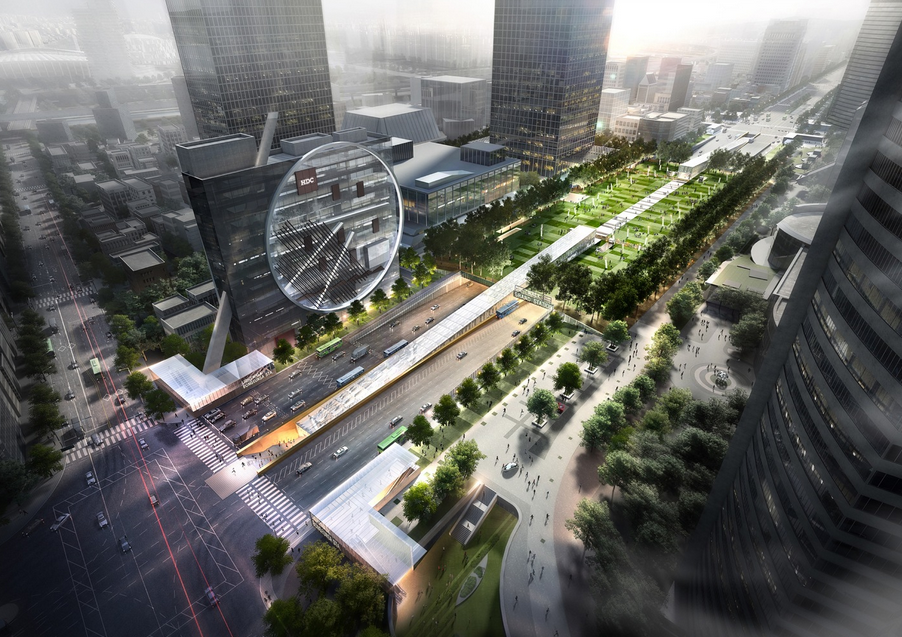 Images courtesy of Dominique Perrault Architecture