A bicycle and pedestrian bridge over the Amsterdam-Rhine Canal which also functions as the roof of an elementary school has opened in Utrecht.
The Dafne Schippers Bridge was designed by Dutch firm Next Architects, which has previously designed a flowing red ribbon bridge in Hunan province, China and a museum dedicated to roses in Beijing.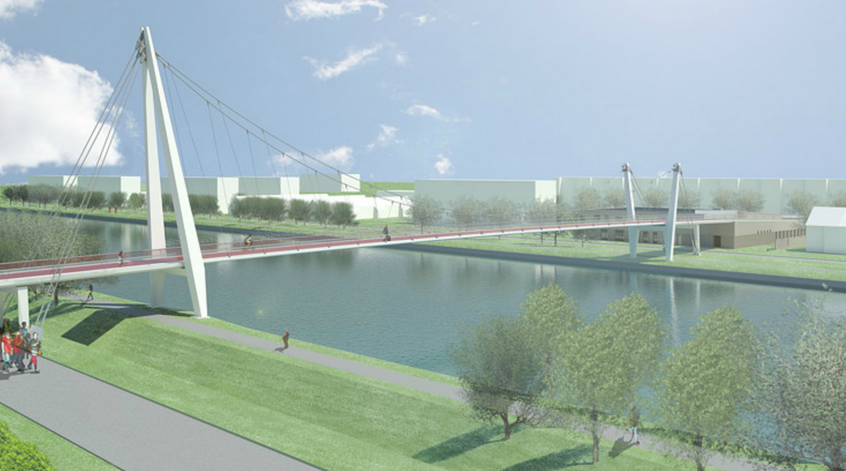 The 300m bridge connects the Oog in Al region to the Leidsche Rijn neighborhood where it curves down an artificial hill in Victor Hugo Park. Next described it as a continuation of the green environment on the roof, offering extra space for the school and a natural distance between the school and the cyclist.
Next Architects added: "In one fluid movement, the cycle route, park, and school are brought together to form a cohesive whole of infrastructure, architecture, and landscape."
The €15m project was funded by the municipality of Utrecht and the Dutch Ministry of Transport.
Images courtesy of Next Architects