Amsterdam-based architect Concrete has completed the first phase of the Urby project, a residential tower that will become the tallest residential building in the state of New Jersey.
The 69-storey building contains 762 apartments and Concrete says it caters "to the ever-changing demands of the modern urban citizen". It is 217m tall and located in Jersey City, where residents in the upper floors will have views of downtown Manhattan and the Statue of Liberty. 
The tower is made up of stacked blocks at different angles, which appear to look like the wooden blocks in a game of Jenga.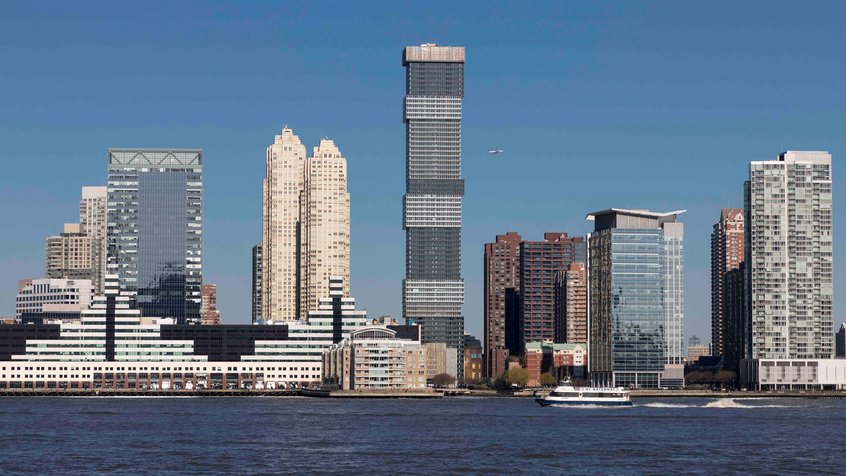 Residents can calm any anxiety caused by this resemblance by meeting each other socially, which the design encourages by having them enter the building through a café instead of a lobby. The tower also has communal spaces that are "programmed to foster interactions between neighbours" including a kitchen, a gym, gardens and a pool. 
Two more towers with another 1,500 units are scheduled in later phases.
Concrete has previously worked on the Liberty Science Centre museum in Jersey City and has designed another Urby residential project in Staten Island. 
New Jersey's present tallest building is an office tower 30 Hudson Street, which is 238m high.
Images courtesy of Concrete