Dutch firm MVRDV is to renovate Lyon's Part-Dieu shopping centre, which was built in 1975 and is still the biggest downtown shopping centre in Europe.
The Part-Dieu project will also include the renovation of the surrounding district.
The scheme looks to redefine the area's public space by creating terraces and gardens that step up into the retail complex.
The project houses of a mixture of commercial, leisure and newly created public space.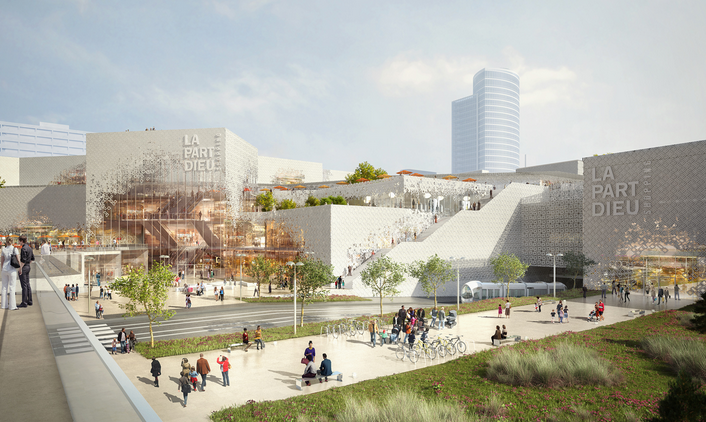 The design restructures each side of the mall, opening up the building to the street and adding a public roof garden.
MVRDV will add 32,000 square metres of lettable area to the mall as well as increasing its public space.
The lower levels of the complex consist of retail spaces, whereas the upper levels host restaurants, parks and a cinema, as well as several half-levels of parking.
MVRDV co-founder Winy Maas said: "The terraces turn the vast roofs of the shopping centre into open, green space in which the public can meet and relax; a quality that is currently missing in this area."
"The redevelopment of the Part-Dieu commercial centre is an opening act towards the city. The formerly enclosed and defensive block is peeled open and thus becomes a place for the public to inhabit. It becomes part of the city."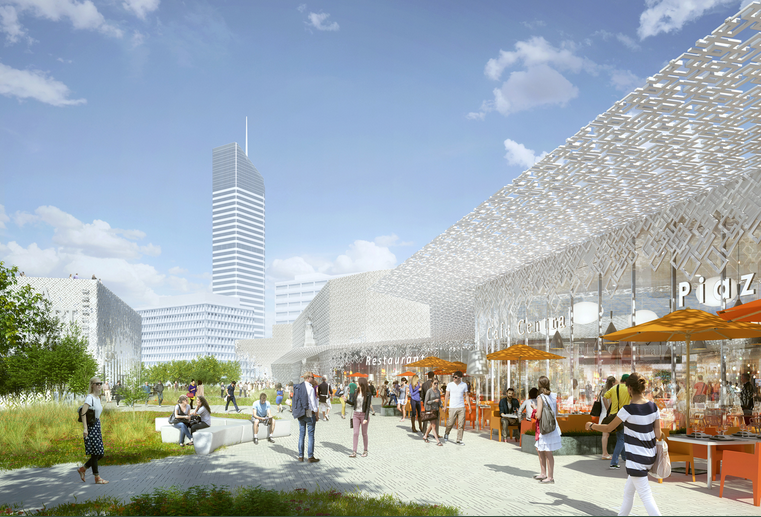 The contract to design the building was awarded to MVRDV in 2013.
Images via MVRDV