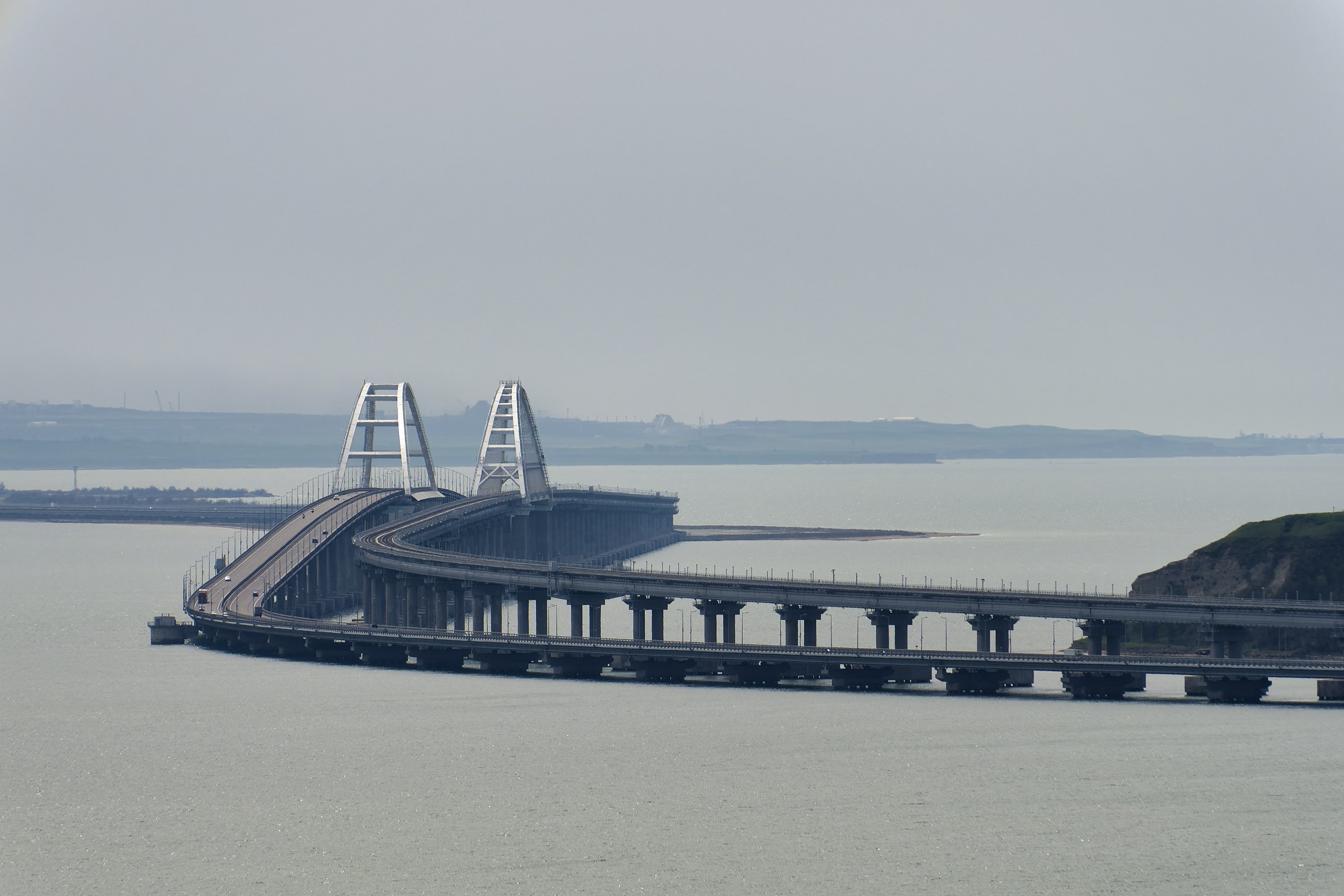 Four unnamed Dutch firms and eight individuals have been penalised in the Netherlands for helping Russia build a bridge to Crimea between 2014 and 2017 in breach of EU sanctions, Reuters reports.
The companies supplied machines, machine parts, and other services for the construction of the 19km bridge spanning the Kerch Strait, the Dutch prosecutor's office said.
They were fined a total of €160,000.
The eight individuals were sentenced to community service ranging from 20 to 60 hours.
The prosecutor's statement said: "The Crimean bridge was built partly due to the use of Dutch knowledge and expertise."
The illegal benefits accruing to one company amounted to €71,330, which the Dutch prosecutor confiscated.