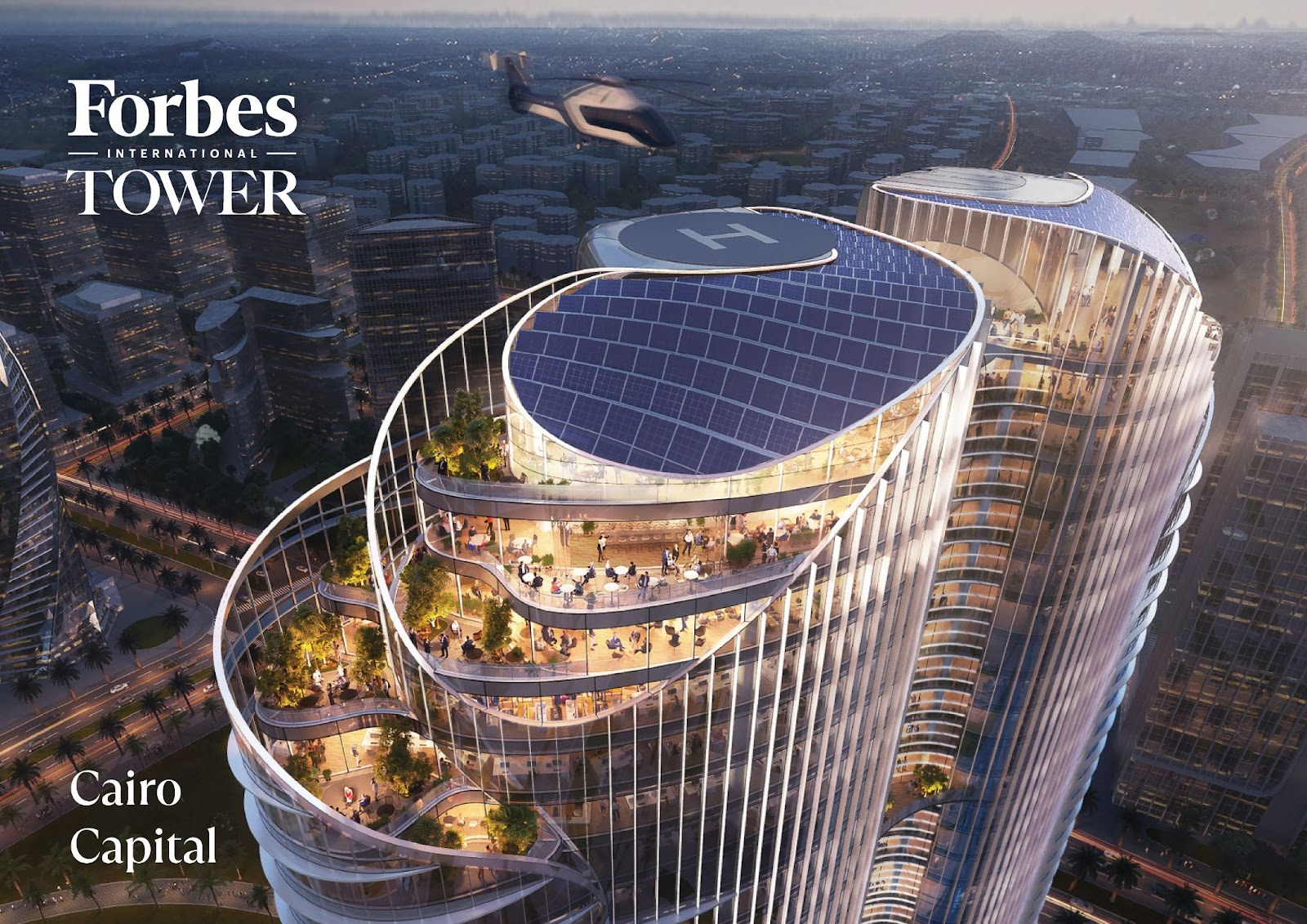 Saudi property developer Magnom and publishing house Forbes will collaborate on a zero-carbon office tower in Cairo's New Administrative Capital, to be designed by Chicago-based tall-building specialist Adrian Smith + Gordon Gill Architecture (AS+GG).
The two signed a memorandum of understanding on the final day of the World Economic Forum in Davos. According to Forbes, the project hopes to "elevate standards of green design and push boundaries of modern construction".
AS+GG was chosen by newly formed Magnom to design a Cairo tower in April last year.
The 55-storey building will be located in the northern central business district of the new capital. It will be "laced with photovoltaics", have fully automated heating and ventilation systems and will make use of intelligent building technology.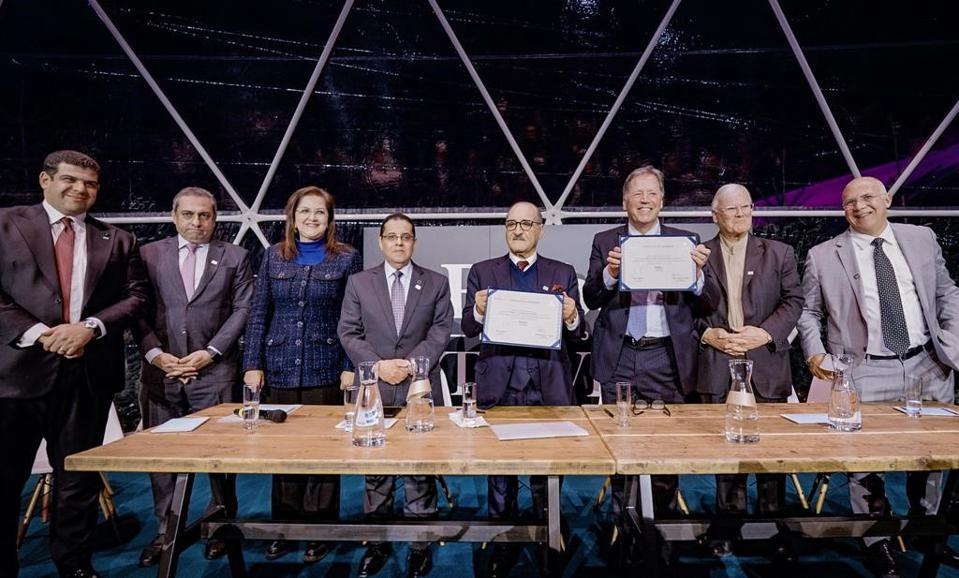 Mike Federle, the chief executive of Forbes, said the building would be the first sustainable international tower under the Forbes name. He added that it would be "a cutting-edge and responsible tower where businesses can thrive in the heart of one of the most iconic cities in the world".
Abdulaziz Al Turki, chair of Magnom Properties and its parent Rawabi Holdings, said: "A pillar of Egypt's ambitious Vision 2030 is urban development, and the launch of the Forbes International Tower, primed to achieve a platinum LEED certification, reflects our vision of setting new standards in sustainability."
Gordon Gill said the design will use "several advanced technologies", the details of which would be released "in due course".