Two subsidiaries of French construction group Eiffage have been selected to build a replacement for the Chirajara Bridge, which collapsed while under construction in January 2018.
Around 80m of the 446m bridge had been completed when it collapsed, killing nine workers and injuring eight. The death toll would have been much higher, but 180 bridge workers were off-site attending a training session at the time of the incident. 
The unfinished bridge was demolished using explosives in July this year. 
Eiffage Génie Civil and Puentes y Torones have now been chosen by Colombian motorway concession company Coviandes to design and build a replacement cable-stayed bridge.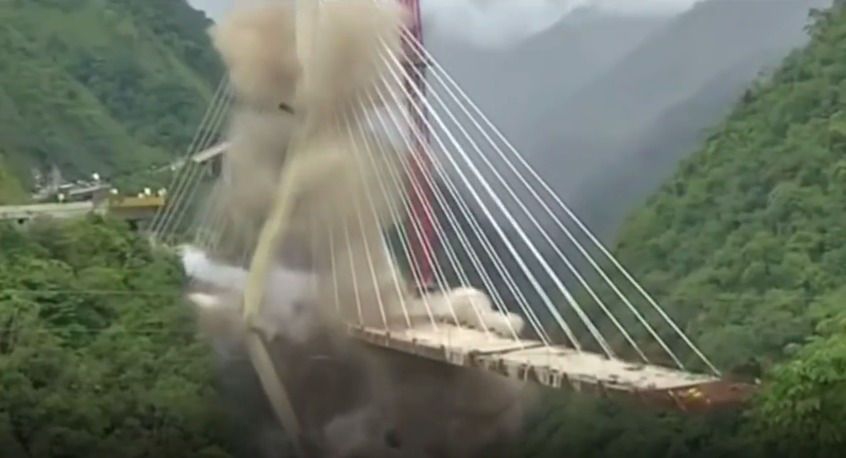 The bridge was destroyed using 200kg of explosive (YouTube)
Located in Chirajara, 100km from Colombia's capital Bogotá, the bridge will be supported by two V-shaped piers, will be 150m above a ravine, and will have a 286m span. 
The bridge is part of the Los Llanos motorway project, which will link Bogotá and Villavicencio when completed, and will reduce the travel time between the two cities by 25 minutes. 
The project includes four months of preliminary studies, and construction time of 18 months.
Top image courtesy of Eiffage