Ecuador plans to launch a tender in the second half of next year to rehabilitate its rail system, which mostly consists of a single line that runs north–south between its borders with Colombia and Peru.
According to the Ministry of Transport and Public Works, eight companies have already expressed an interest in bidding for the public–private partnership scheme, which is expected to require investment of at least $2.5bn.
Ameireh Consulting International (Jordan)
Esteban Coello (Spain) and Jaime Nogales (Ecuador)
Peruvian Trains & Railways (Peru)
Reliance (United States) have submitted proposals for the works.
Servicios de Consultoría y Gestión (Ecuador)
Shining Consultants (Hong Kong)
Sinara (Russia)
To speed up the process, the transport ministry will take control of the country's rail operator, Ferrocarriles del Ecuador, which is presently in liquidation.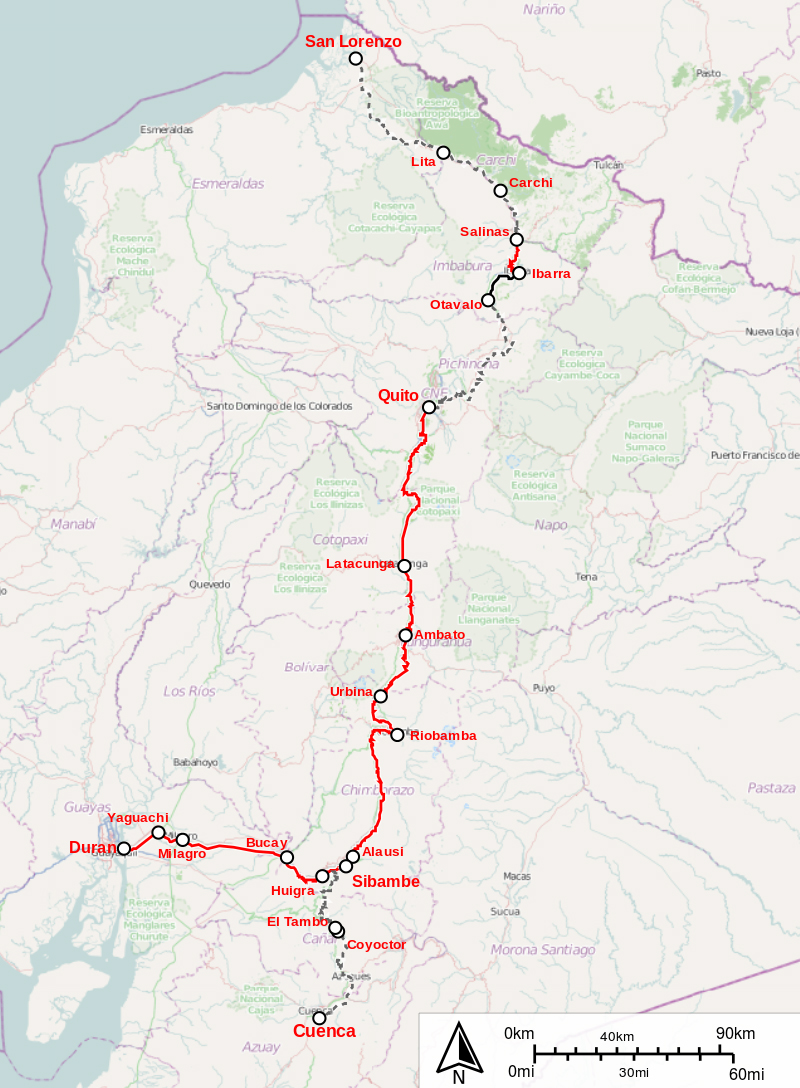 Transport minister Marcelo Cabrera has decided that the transfer will take place in December, rather than July, as originally planned. After this, the planning phase of the project will begin.
The decision to reactivate the network's 966km of track follows the failure of a less ambitious scheme that was undertaken between 2010 and 2015. Some $500m was spent on renewing 500km of line for passenger traffic, however local paper El Comercio reports that after it was completed, Ferrocarriles had revenues of $5m and expenses of $20m, which eventually led to its closure.
The new plan is a more thoroughgoing modernisation, which will involve freight as well as passengers, and may involve a shift to electric traction. There will also be connections with ports, airports and bus services.