A farmer who built a mock-Tudor castle (pictured) on his land in the south-eastern English county of Surrey has been ordered to pull the structure down. 
Robert Fidler, 63 (pictured), who built the castle at Honeycrock Farm, in Salfords, Surrey without planning permission has lost a seven-year legal battle to prevent it being knocked down. 
Fidler originally hid the four bedroom fort from British authorities with a 40ft stack of hay bales, tarpaulin and tyres. 
Reigate and Banstead Borough Council ordered that the castle should be pulled down in 2008, and its decision was backed by the UK government in 2014. 
The council said if the structure were to remain it would set a dangerous precedent for green belt development. It said in a statement: "It has been previously established that the house and associated constructions were unlawful and this has been accepted by Mr Fidler.   
"The Secretary of State's decision demonstrates that people who ignore planning rules set out for the good of everyone, are likely to find themselves in this unfortunate position."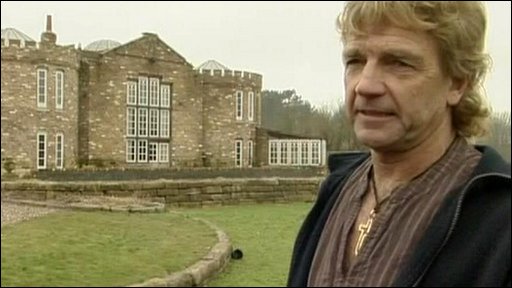 Robert Fidler, who has lost a seven year siege
Fidler told the BBC: "Obviously it would be quite difficult to demolish something you are very proud of. I don't think I have any choice really."Â 
He faces a possible prison sentence if the castle is not demolished within 90 days. 
Fidler said demolition would be akin to Rembrandt destroying a masterpiece. 
The development bears a striking resemblance to a number of Tudor Castles.