Ethiopian Airlines' drive to become a global carrier is to be supported by the construction of a world-class cargo terminal at Addis Ababa Bole International Airport.
The $98m terminal, which will be the size of five football grounds, is to be designed by German engineer Unitechnik Group.
According to Unitechnik, the new terminal will be able to handle 600,000 tonnes of freight a year: more than four times the capacity of the existing facility, which was built by the same firm in 2006.
After that, planning will begin on a further expansion to 1.2 million tonnes a year, making the terminal one of the largest in the world.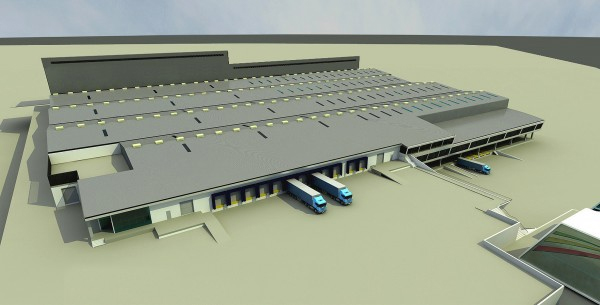 The facility will cover five football pitches (Image courtesy of Unitechnik)
The contracting work will be undertaken by local firm Varnero Construction.
Funding  for the scheme was obtained by Ethiopian Airlines from the KfW IPEX-Bank, a specialist financier to the German export industry, and Agence Française de Développement, which offers soft loans to African development projects.
The present work will make the cargo hub the largest trans-shipment terminal in Africa, and it is particularly geared to Ethiopia's economy, which is still predominantly agricultural.
That means the terminal's cool storage area will permit the transport of perishable goods, such as cut flowers, meat and vegetables to markets around the world.
The design calls for the inclusion of an automated, high-bay racking system four elevating transfer vehicles to provide maximum speed of loading and unloading.
Work on the terminal will proceed in parallel with a $300m expansion to the passenger handling capacity of Bole, currently being undertaken by the China Communication Construction Company, designed to raise throughput to 20 million people a year.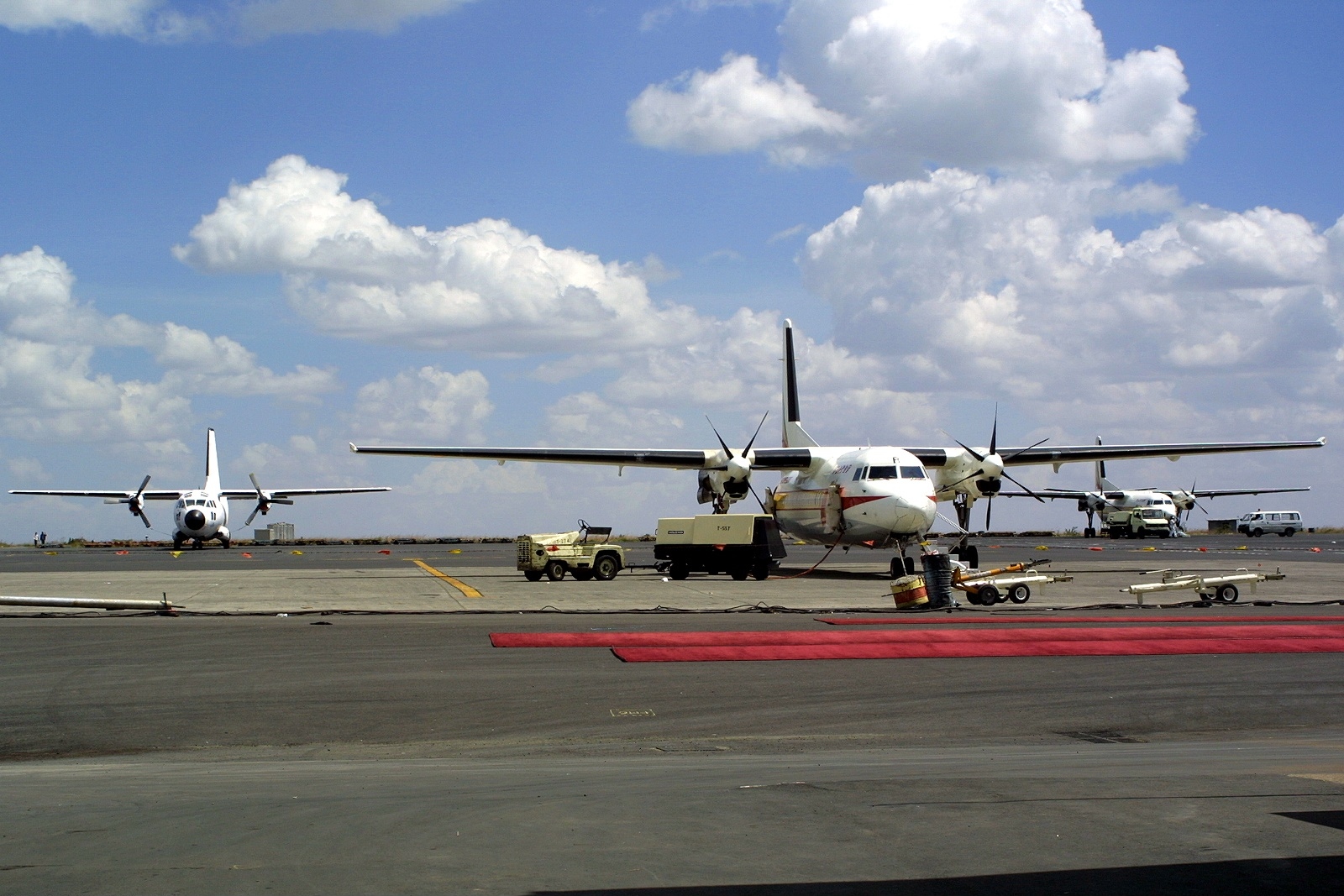 Bole International as it is now (Raimund Stehmann/Wikimedia Commons )