German firm Henn Architekten has been selected to renovate Munich's Gasteig Cultural Centre, which has a claim to be Europe's largest, with 2 million visitors a year.
The project will add a glazed bridge to connect the existing building to a new "Cultural Stage".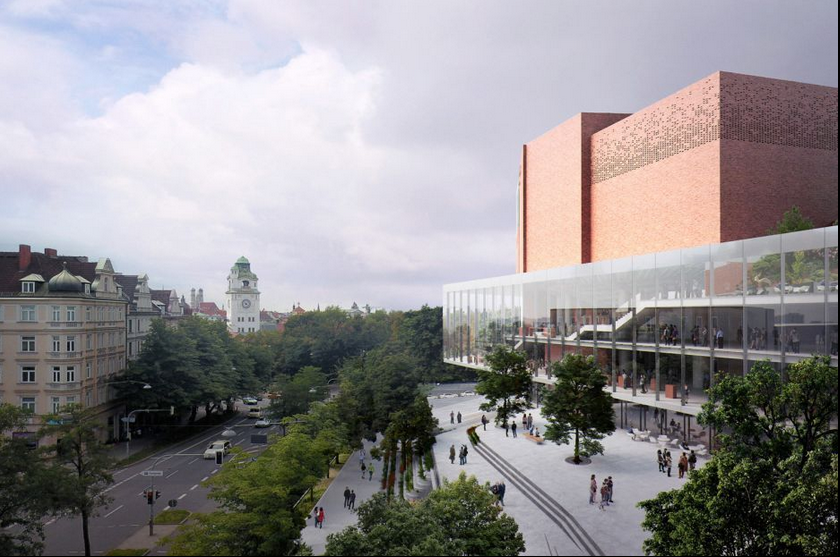 The transparent stage will "stand in deliberate contrast to the monolithic and mineral-like character of the existing building", according to Henn Architekten.
The stage will act as a foyer, exhibition space and an event area, while creating shorter routes between the existing building's venues.
The centre was originally designed by the architecture partnership Raue, Rollenhagen, Grossmann and Lindemann and opened in 1985.
Images courtesy of Henn Architekten