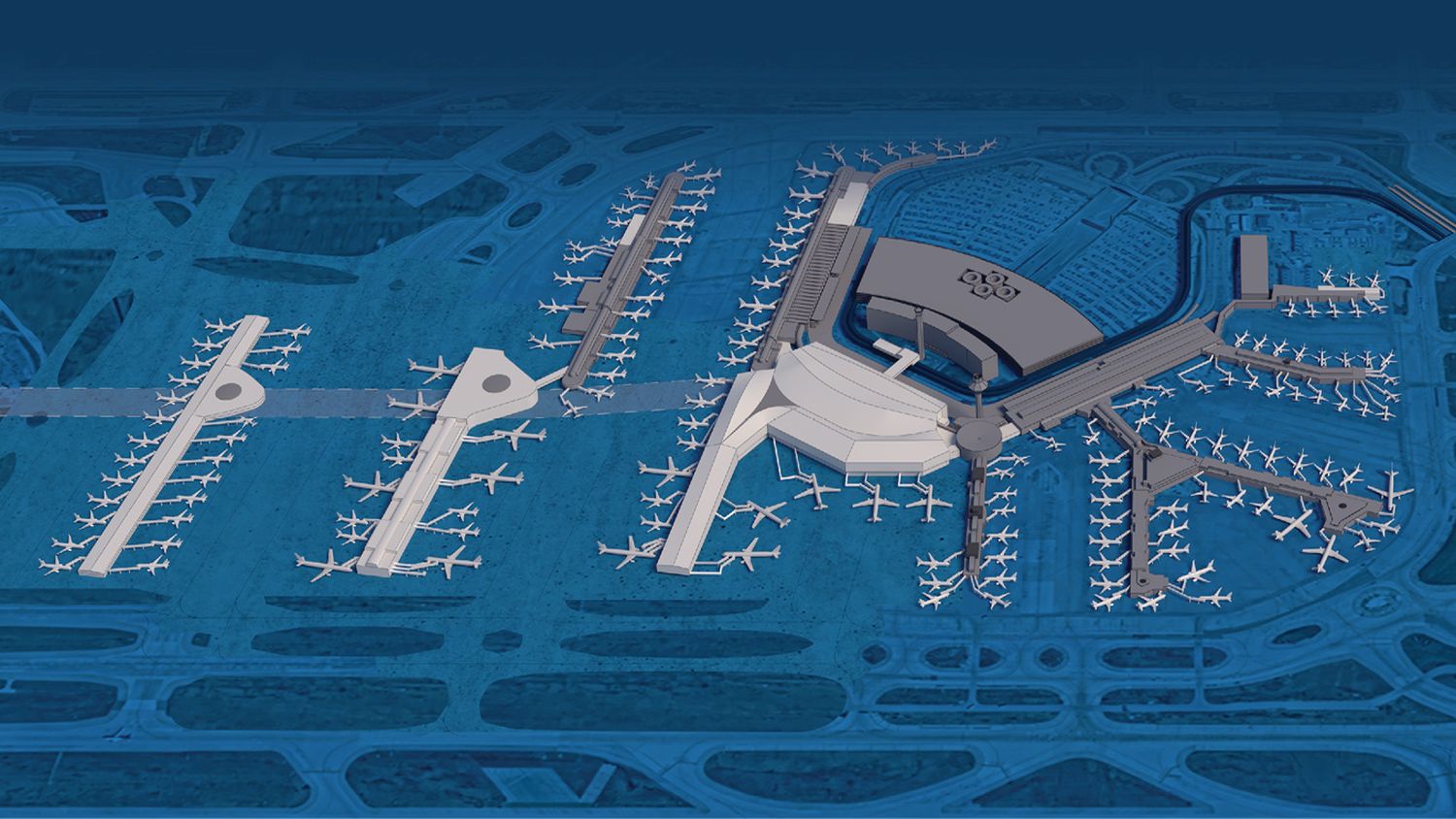 Contractors will start a $7.1bn expansion of Chicago's O'Hare International Airport when the ground thaws this spring.
The US Federal Aviation Administration (FAA) gave the all-clear for the project this week, following an environmental review begun in 2018.
The airport's owner, the Chicago Department of Aviation (CDA), will now start executing its ten-year Terminal Area Plan. That entails building two new "satellite" concourses linked by tunnel, adding gates and amenity space, and the replacement of the ageing Terminal 2 with the twice-as-big O'Hare Global Terminal.
"Chicago's transportation infrastructure is what makes this city an economic powerhouse of global importance," said US transportation secretary Pete Buttigieg. "Now, as we prepare to break ground on O'Hare's newest terminal, Chicago and this entire region will be positioned to grow and create good-paying jobs through the benefits of first-rate infrastructure, beginning with the construction project itself."
CDA commissioner Jamie L. Rhee said the plan would "completely transform the O'Hare experience for the traveler of tomorrow."
The plan is to finish the satellite concourses in 2027 and 2028, respectively. This will add gates soon after the demolition of the old Terminal 2 gets underway starting in 2026.
The CDA hopes to finish the new Global Terminal in 2030.
Work on a big tunnel connecting the satellite concourses with the Global Terminal is anticipated to start in 2024.
"All dates are subject to additional alteration as the extensive and challenging construction cycle begins next year," the CDA said.
And it noted that O'Hare was one of only two US airports to have come out of the Covid pandemic with higher credit ratings than it had before it. The upgrades from Fitch and S&P Global were the airport's first in six years, it said.