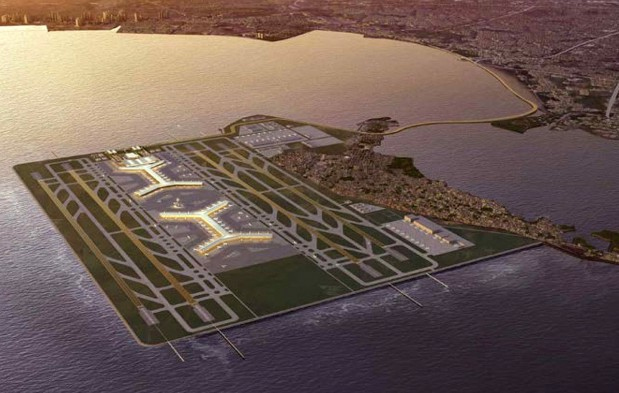 Two weeks after the government of the Filipino province of Cavite declared the failure of a second tender to build an international airport in Manila Bay, a consortium of companies has submitted an unsolicited $11bn bid.
The Sangley Point International Airport (SPIA) Development Consortium is led by Filipino business tycoons Lucio Tan, Helen Yuchengco-Dee and investment banker Luis Virata and their companies involved in banking, development and airport services, local media report.
Foreign members include Burj Khalifa-builder Samsung C&T, Munich Airport International and UK consulting engineer Arup.
The consortium has offered to build the airport in a joint venture with the government of Cavite Province.
The consortium issued a statement on Sunday that said the proposed partnership would "encompass the development, design, financing, construction, operation and maintenance of the Sangley airport" as an alternative to Ninoy Aquino, at present the main international gateway to Metro Manila.
The airport will be built on reclaimed land in Manila Bay.
Phase 1A of the project, which will include the construction of a highway, is estimated to cost $2.3bn and will allow the airport to serve 15 million passengers a year. Phase 1B will require $2bn to increase capacity to 25 million passengers.
Another $6.6bn is earmarked for the second phase of the project, which will bring capacity to 75 million.
In December 2019, a joint venture between China Communications Construction Company and MacroAsia emerged as the sole bidder for the project. After criticism from the US and Teodoro Locsin, the Philippines' foreign minister, Cavite cancelled the deal.
An attempt to retender the project was launched in February, but despite an extension of the deadline for submissions, it did not attract any bids.
See further reading for a detailed account of the history of the airport.