30 October 2013
Australian researchers have created the first ever interior 3D map of
Italy's iconic

Leaning Tower of Pisa using a breakthrough mobile laser mapping system, reports Michèle Bacchus.

The tower's intricate and irregular layout was captured in granular detail in just 20 minutes with a hand-held device called "Zebedee".

Developers say the technique will be invaluable in the reconstruction, restoration and monitoring of ancient buildings, and can also give people immersive experiences of interior spaces they can't visit themselves.

The Commonwealth Scientific and Industrial Research Organization (CSIRO) had been working on the technology for the past five years when they decided to test it out on the Pisa Tower with the help of Italian scientists from the Sant'Anna School of Advanced Studies.
The world's first 3D model of the Leaning Tower of Pisa, captured using pioneering mobile laser mapping technology
Zebedee – named after the character in the 1970s TV programme, 'The Magic Roundabout', who whizzes around on a spring -is a 3D mapping system that uses a laser scanner that sways on a spring to capture millions of detailed measurements of a site as fast as an operator can walk through it.
Specialised software then converts the data into a detailed 3D map.
Cramped stairs and complex architecture had prevented previous mapping technologies from recording the interior of Pisa Tower, but Zebedee produced the world's first comprehensive 3D map of the tower's structure and composition – including intricate stonework detail -Â in just 20 minutes.
Dr Jonathan Roberts, research program leader at CSIRO's computational informatics division, believes such maps may be critical in reconstructing ancient buildings destroyed by fire or earthquakes.
"It can often take a whole research team a number of days or weeks to map a site with the accuracy and detail of what we can produce in a few hours," he said.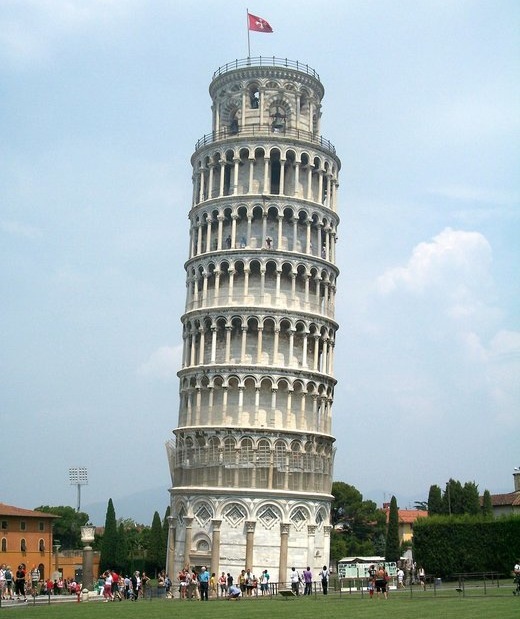 He believes Zebedee will be a standard tool in heritage building maintenance because it can easily detect structural shifts over time.
Franco Tecchia, assistant professor at the Perceptual Robotics Laboratory in Italy, said the technique could allow people who can't physically visit these sites "to better understand and appreciate their history and architecture".
Although Zebedee is making waves in the heritage industry – it recently mapped another of Pisa's buildings, the Camposant Monumentale – it was not intended for this sector at all, but rather for mapping caves.
In fact, the largest 3D model in existence is of the 300-million-years-old Jenolan Caves in southeastern Australia, created by CSIRO.
 
That was a big job – multiple operators spent 15 hours covering around 20km underground. But it was still remarkably quick compared to the time required by conventional mapping techniques.
"We soon realised that we would be able to use the device to scan the interiors of complex buildings – those buildings with winding stairs, complex layout and cluttered environments which make it difficult to scan with current technology," Dr Roberts told GCR.
It is also being used for mining operations and to scan crime scenes.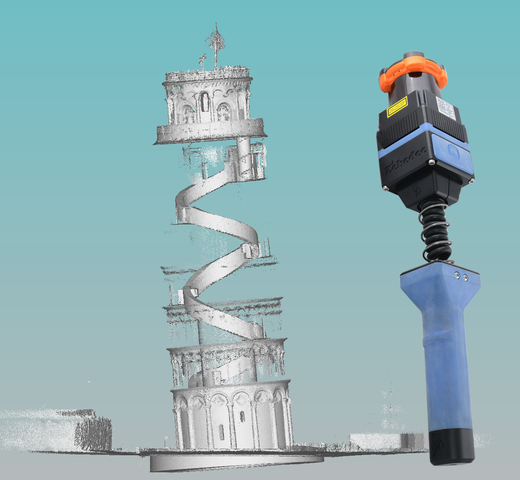 The handheld device has a laser scanner that sways on a spring to capture millions of detailed measurements quickly
Now CSIRO is working on the next generation Zebedee.
"The researchers that developed Zebedee are actually robotics researchers and so the next step will be to integrate a Zebedee-like device into a small mobile robot to allow exploration in spaces too small or too dangerous for people to enter," Dr Roberts said.
"This could be for disaster response, building assessment after earthquakes, or archaeology and caving in hard-to-reach places."
Whatever the next steps for this pioneering technology are, one thing is for sure: Zebedee will greatly enhance our view of the world.