The first house ever designed by renowned Catalan architect Antoni Gaudí has been restored and is due to open as a museum in autumn 2017.
Casa Vicens, in Barcelona, was a summer home built between 1883 and 1885 for Manel Vicens i Montaner, a broker and owner of a brick and tile factory.
Gaudí, famous for Barcelona's basilica of La Sagrada Familia, designed the house when he was 31.
The ornately decorated house is an example of a revival of traditional Moorish architecture, Mudéjar, and one of the first Art Nouveau buildings.
Those behind the restoration say the project "heralds and displays the creative freedom that would become the hallmark of his entire future oeuvre".
Casa Vicens is the eighth building in Barcelona listed as a UNESCO World Heritage Site and the last to be opened to the public.
The rehabilitation and restoration project has been assigned to the architecture studios Martínez Lapeña-Torres Arquitectes S.L.P. and Daw Office S.L.P., and the project is being executed by the joint venture Calaf AMC5, which specialises in the rehabilitation and restoration of listed buildings and has enlisted the assistance of an expert group of restorers.  
The first phase of the project got underway in April 2015, and the full execution began on the 19th of September 2016.
The project is sponsored by the Andorran bank MoraBanc, which aims to "preserve the world cultural heritage and invest in a world-class city like Barcelona". Â 
More information is avaliable here.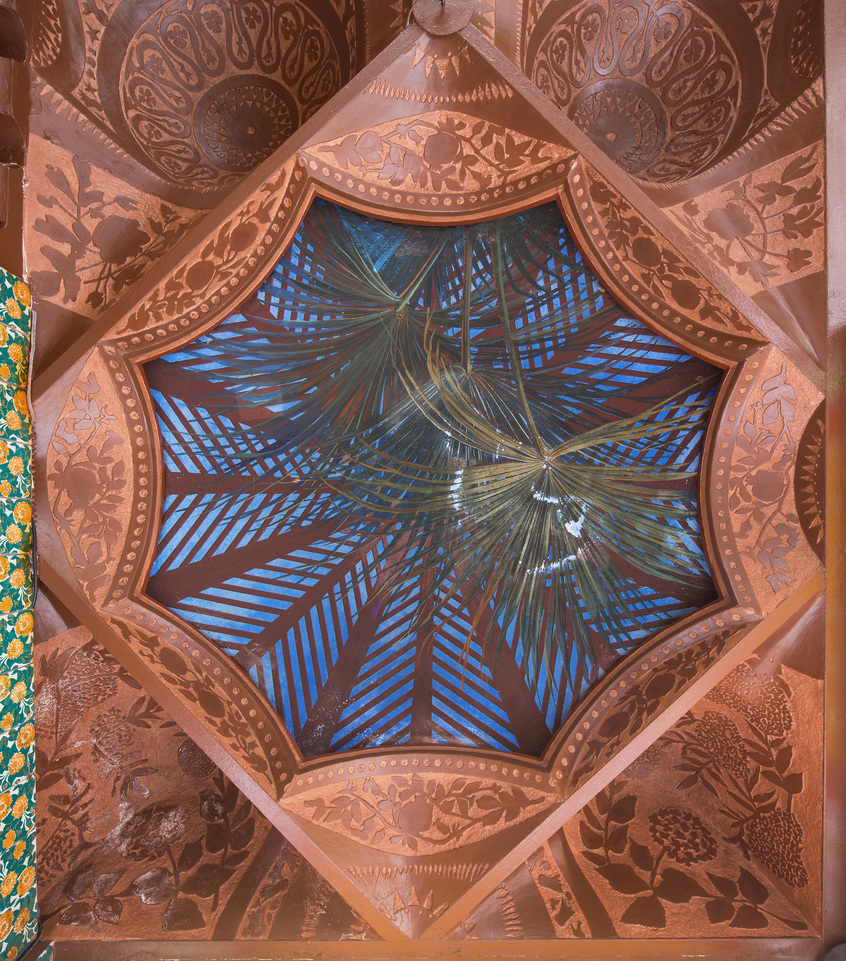 Gaudí is best known for the basilica of La Sagrada Familia, also in Barcelona which was unfinished in his lifetime has now entered the final stages of construction.
Six new towers will be added, with the tallest reaching 172m in height, making the basilica the tallest religious building in Europe when it is completed in 2026, the centenary of Gaudí's death.
Images courtesy of Pol Viladoms/Casa Vicens