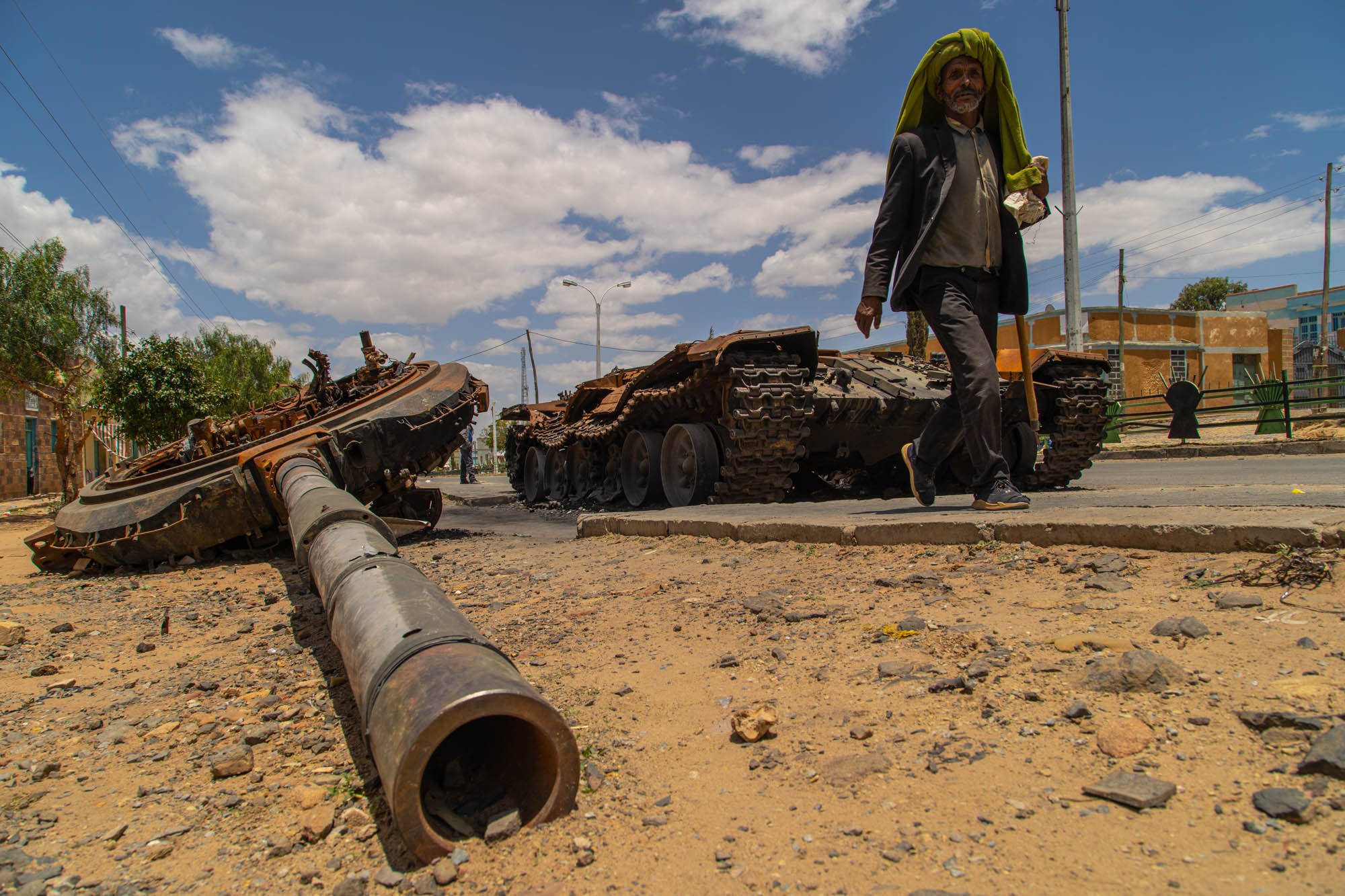 The first peace talks between the Ethiopian government and the breakaway Tigray People's Liberation Front (TPLF) continued this week, raising hopes that the two-year civil war there might end, thereby allowing Africa's second most populous country to return to rapid development.
The talks, which began on 25 October, follow a five-month cessation of hostilities that ended on 24 August.
Since then, fierce fighting has resumed in Tigray, Ethiopia's northernmost regional state, where federal government troops supported by forces from neighbouring Eritrea have used artillery and air strikes to capture a number of towns from the rebels, AFP reports.
The AU-led talks are being facilitated by former Nigerian president Olusegun Obasanjo, who is the AU High Representative for the Horn of Africa; former Kenyan president Uhuru Kenyatta; and former South African deputy president Dr Phumzile Mlambo-Ngcuka. Representatives of the UN and the US are sitting in as observers.
Before tensions between the parties erupted in violence in November 2020, Ethiopia enjoyed a decade of rapid development, with GDP growth surpassing 9% most years.
The crowning infrastructure achievement came in 2017 with the opening of the 750km electrified standard-gauge railway between the capital Addis Ababa and the neighbouring port city of Djibouti, boosting export prospects for Ethiopia's rapidly industrialising economy.
In September, the World Bank highlighted the social progress made in Ethiopia over the decade, saying primary school enrolments had quadrupled, child mortality had been cut in half, while the number of people with access to clean water had more than doubled.
It said the war, along with historic drought and other shocks had "severely impacted millions of Ethiopians, jeopardising the economic and social development progress the country has achieved in recent years".
In June, the IMF predicted Ethiopia's GDP growth would be 3.8% in 2021-22, warning of "lower agricultural production, a sharp fall in donor financing and intensifying Foreign Exchange (FX) shortages".
Welcoming the talks, AU Commission chair Moussa Faki Mahamat called them "an Ethiopian-owned and AU-led process to silence the guns towards a united, stable, peaceful and resilient Ethiopia".
Commenting on the nascent peace process, US secretary of state Antony Blinken said: "There is no military solution to this conflict, and these talks represent the most promising way to achieve lasting peace and prosperity for all Ethiopians."