Property developer Peel has released new images of its redesigned £5bn ($6.8bn) Liverpool Waters scheme, which incorporate a design for Everton Football Club's £500m stadium.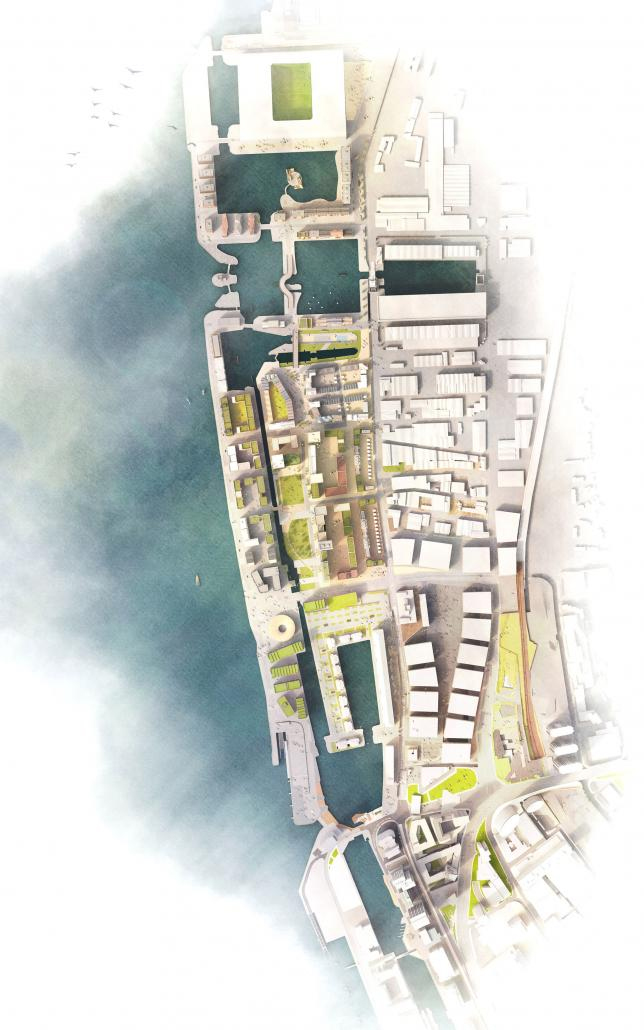 A plan view of the development
The company, which first brought proposals for the site in the city's northern docks, has released computer-generated images of the 200ha site.
Peel's original regeneration plan involved a number of towers. This was substantially rethought following the 2008 financial crash and pressure from Unesco which criticised its impact on the surrounding city.
The new masterplan envisages five neighbourhoods, running 2km from the edge of Princes Dock along the Mersey estuary until it reaches Bramley Moore Dock, the proposed site for the new Everton football stadium.
As well as aerial views of the entire project, the CGI's also offer a glimpse of some of Central Dock's most impressive features, including Clarence Square, Central Park and a new cultural hub.
The 185,860 sqm neighbourhood will also be home to family housing with private gardens as well as residential and office buildings that will offer views of Central Park and the River Mersey.
According to the Liverpool Waters website, these computer renderings were created to accompany a refreshed masterplan for the project "updated to maximise the project's potential and ensure it is future-proofed for generations to come".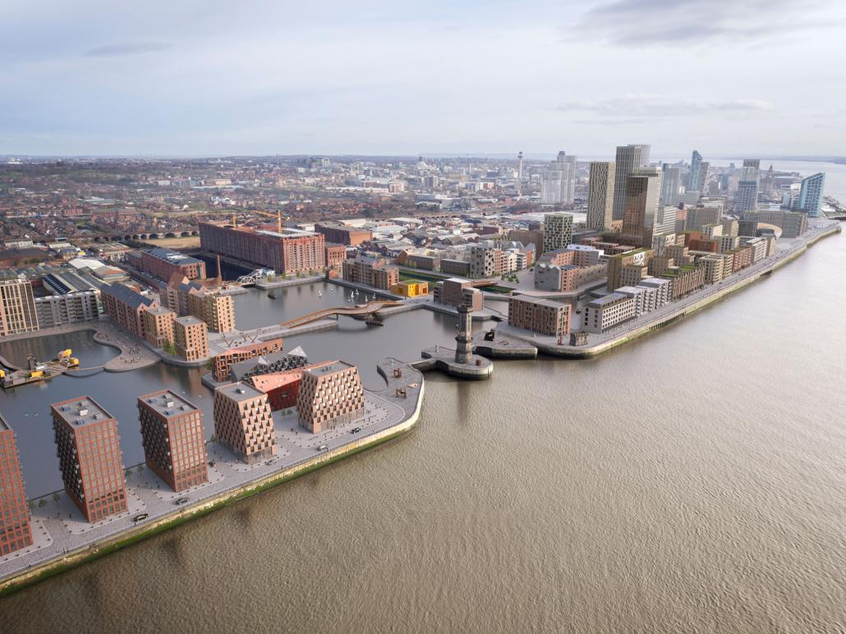 The scaled-down residential units
As well as reducing the height of the buildings, the new plan moves the 2ha Central Park closer to the Mersey, a redesign of Clarence Square at Central Dock, and new layouts to prioritise pedestrians and cyclists and enhance views of the Mersey.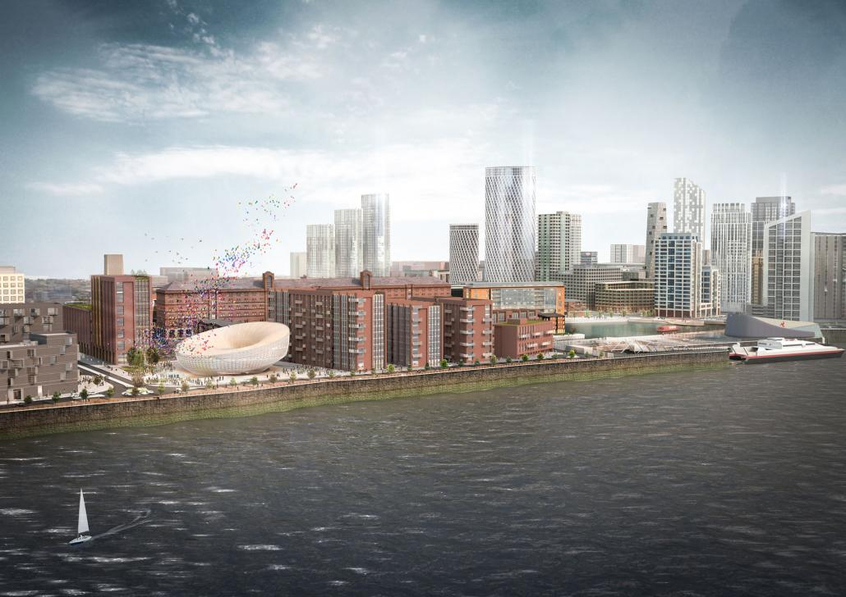 The "Cultural Island"
Peel has already begun work on a number of developments including breaking ground on the 16-storey residential tower Plaza 1821, which when finished will house 105 one and two bedroom apartments as well as offering commercial space on the ground floor.
Top image: A view of the development, showing Everton FC's rectangular stadium
Further reading: