The Hillsborough County Aviation Authority Board has approved a $437m contract to build a rental car centre and an automated people mover at Florida's Tampa Airport. 
The contract is part of a larger $940m masterplan for the expansion of the facility. 
Passengers will leave baggage reclaim and take a three-storey escalator to the people mover station.  
The station, totalling roughly 88,000 square feet, has glass walls, high wood-clad ceilings and metal panelling.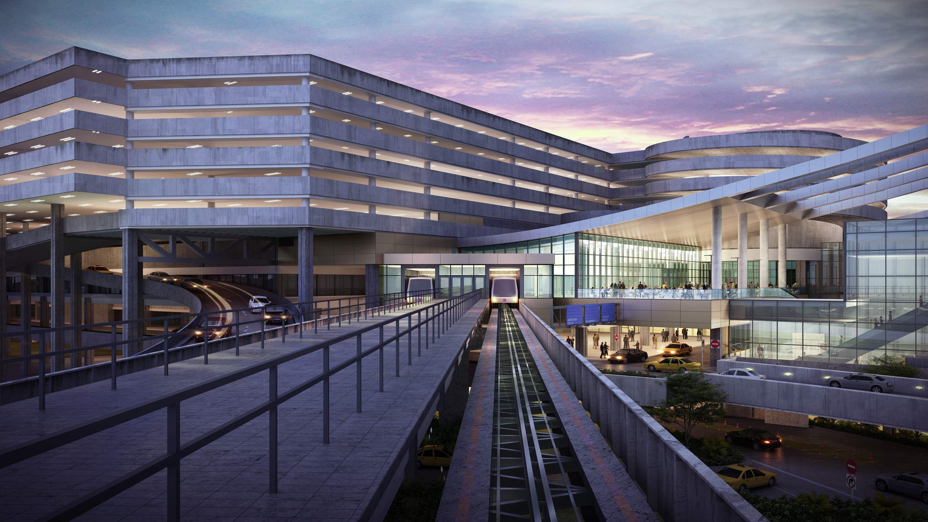 From there, passengers hop on the people mover to the parking garage, a 1.2 mile trip that will take a little over three minutes. After a brief stop, the train continues less than a quarter-mile to the rental car centre.   
Work began on the $940m airport expansion began in December last year.
Construction is due to be completed in 2017 and aims to keep the airport operating within its capacity limits for the next 20-30 years.  
The airport estimates that by 2033 it could be handling up to 34 million passengers a year, compared with 17 million in 2013.  It is the first major expansion since it opened in 1971. 
Image: Artist's depiction of the upgraded Tampa International Airport