Lawn-mower company Flymo has produced a ranking of the world's most valuable urban parks, based on their size and the average square metre price of an apartment in the surrounding city.
The research ranked the green areas as follows:
Golden Gate, San Francisco: £35.5bn
Central Park, New York: £35bn
Englischer Garten, Munich: £29.6bn  
Hyde Park, London: £18.7bn
Gardens by the Bay, Singapore: £14bn
Villa Borghese, Rome: £6bn
Shinjuku Gyoen, Tokyo: £5.7bn
Jingshan Park, Beijing: £2.7bn
Kowloon Park, Hong Kong: £2.6bn
Parc la Grange, Geneva: £1.9bn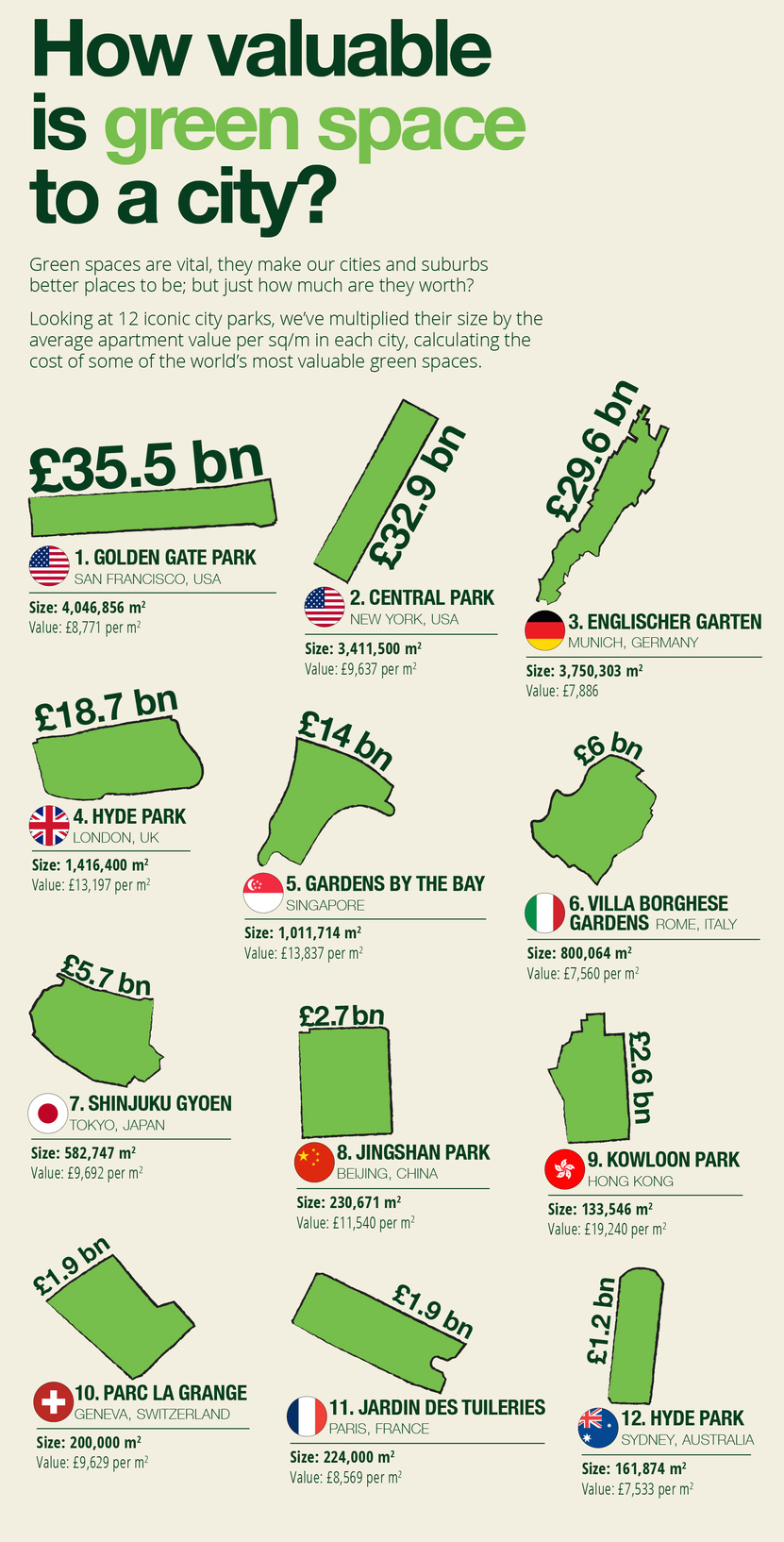 Flymo's graphic to accompany its ranking
The order is largely determined by size: Golden Gate Park covers 400ha and Central Park covers 350, whereas Kowloon, where property values are more than twice as high, is more like 13ha.
The company – which has a vested interest in the preservation of as much grass as possible – has made the calculation to encourage the inhabitants of these cities to appreciate their green areas, and to promote the setting aside of more land for nature in future developments.
Flymo applauds the authorities in Singapore, who have created the Gardens by the Bay (pictured), designed by two UK firms, Grant Associates and Dominic White. This 100ha recreational area is intended to "turn a garden city into a city in a garden".
Top image: The skyway walk at Singapore's Gardens by the Bay (Jan/Flickr)
Further reading: