A consortium featuring Dutch firms KCAP and Orange Architects, and Russia's A.Len Architectural Bureau has designed a residential development on a former railway yard on Ligovsky Prospekt, in southern St. Petersburg, Russia.
The former Tovarno-Vitebskaya railway yard will become a residential district with homes for 8,600 people, with restaurants, cafes, schools and other amenities.
The old rail infrastructure will be put to use, with loading platforms forming part of the base for buildings varying between six and 15 floors, and tracks used as linear parks.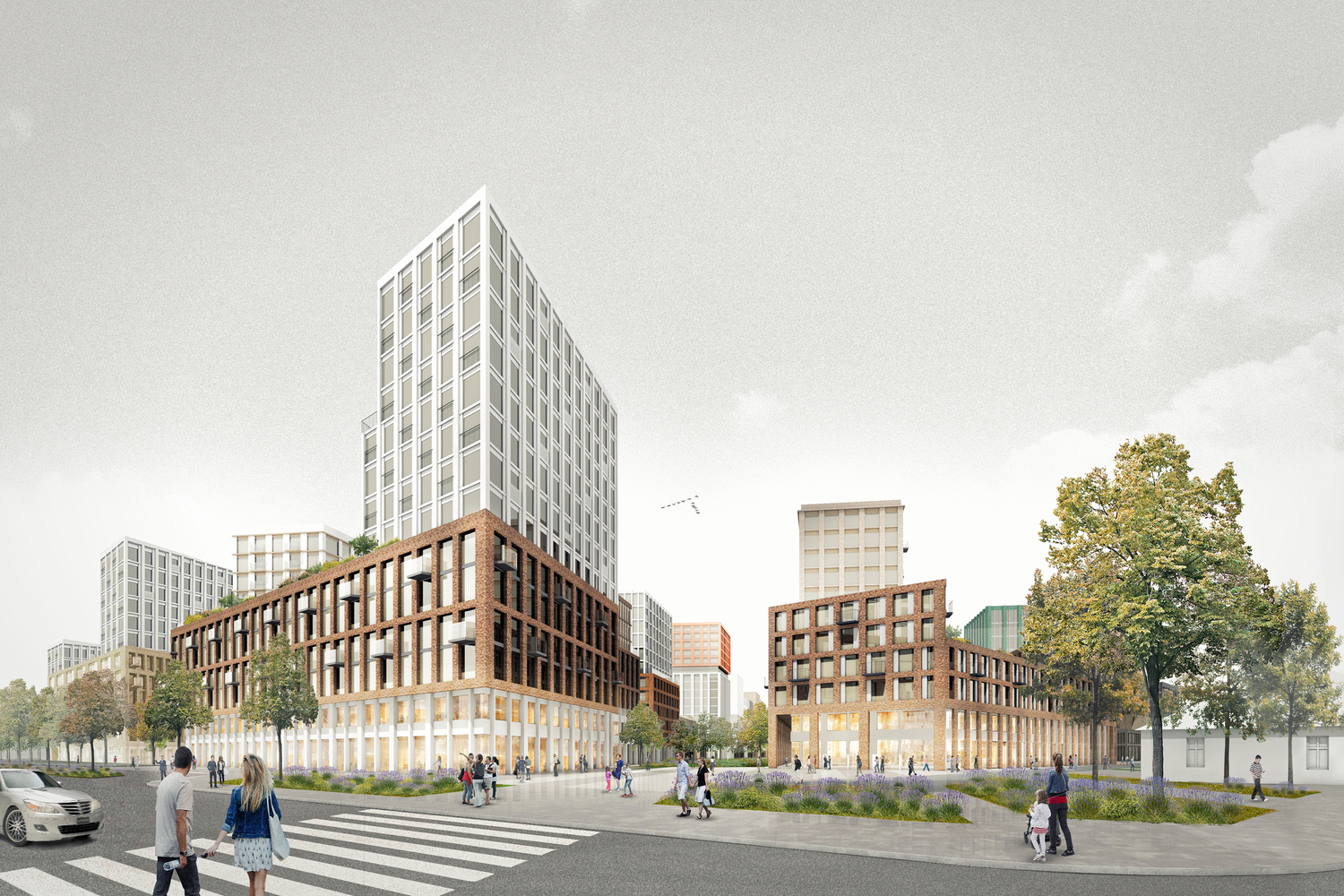 A "Crown" will adorn the north entrance of the site, where buildings form an urban ensemble and a new urban centre for Ligovsky.
In the south, three towers will create a high-rise "Trio".
The project is part of Glorax Development's Ligovsky City neighbourhood, the first residential complex of which is already completed, and the planned Borovaya metro stop will be based near to the north of the former rail yard.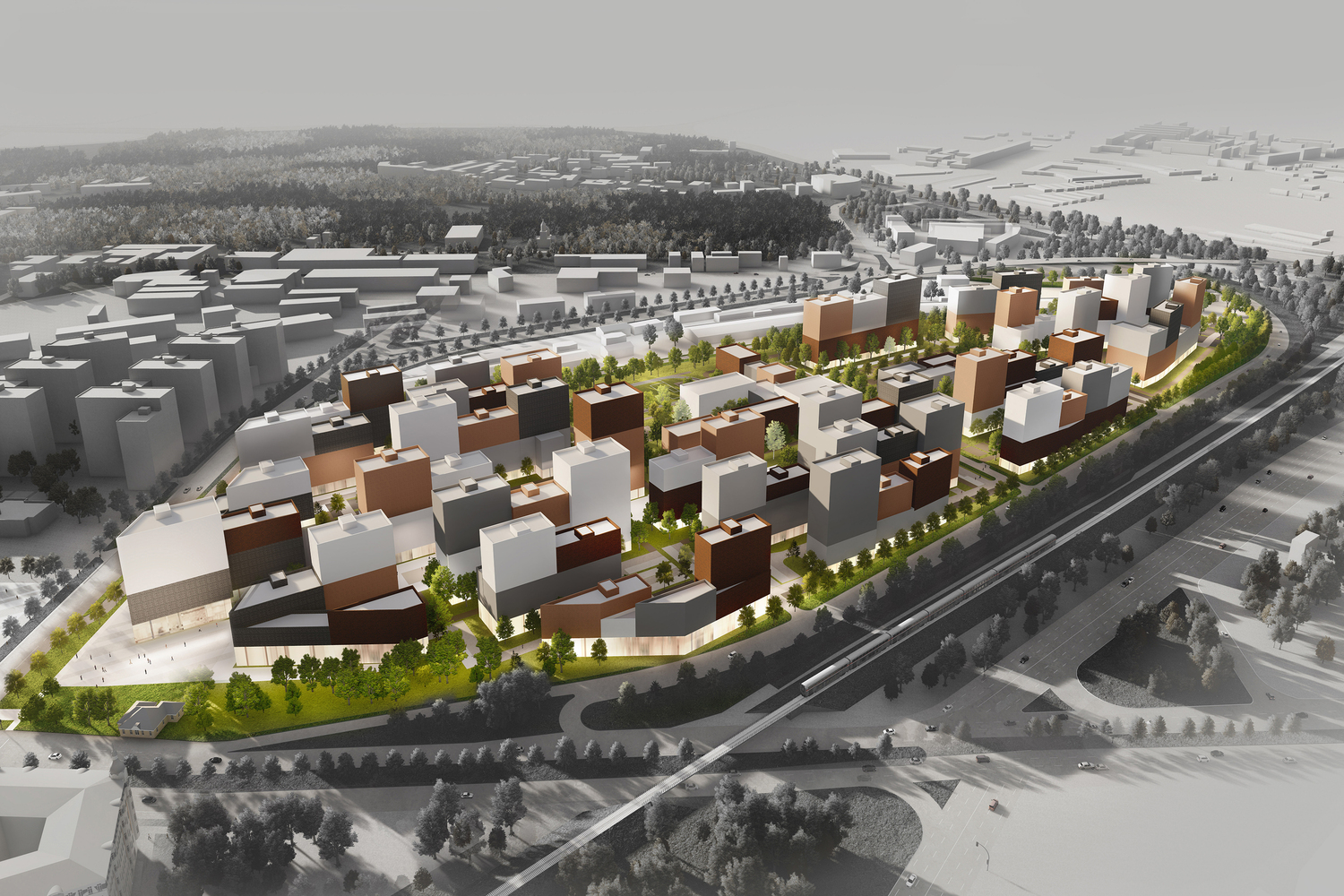 Patrick Meijers, Orange Architects' partner, said: "We want to create an active and landscaped environment where you can feel the history of the railway and live with the people around you. An area that simultaneously is smoothly connected to the city of St. Petersburg."
Ruurd Gietema, KCAP partner, said: "For us, Ligovsky City means living in a quality green environment. When you look out of the window you look onto green. When you step out of the door, you step into a park."
Images courtesy of KCAP/Orange Architects/A.Len Architectural Bureau