UK-headquartered architect Foster + Partners says it has completed two towers for Vietnam's Techcombank.
Similar in design, one is a 22-storey headquarters for the bank in Hanoi and the other is a 21-storey building in Ho Chi Minh City.
The architect said the pair were needed after a period of rapid growth for the bank.
In Hanoi, the tower's floors group the public facing departments and banking areas on the lower floors, with public amenity spaces, including food areas on the seventh floor and management located above. A bar and outdoor terrace is located on the roof.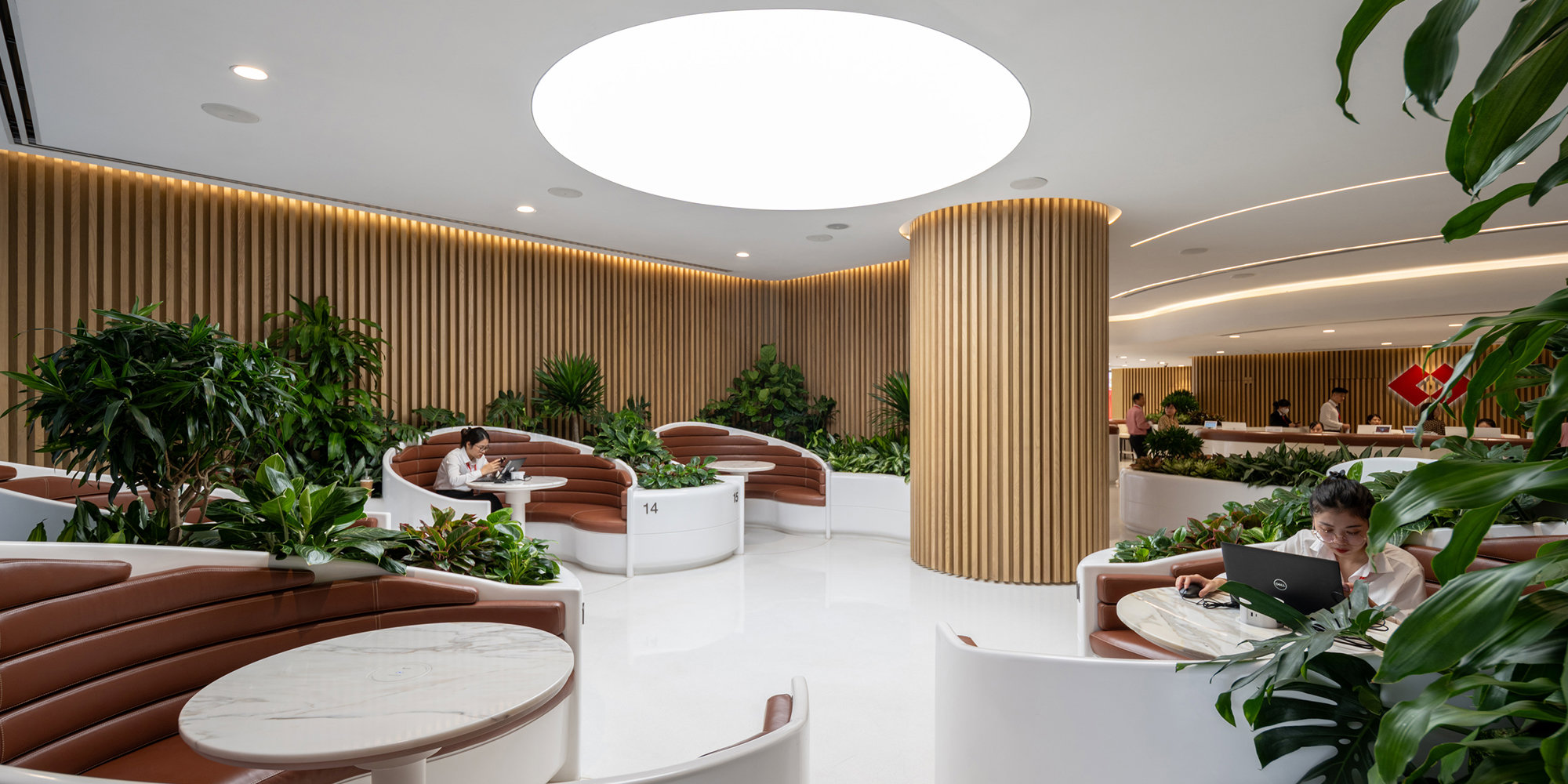 The tower's base is clad in rich, earthy materials and screens reminiscent of nearby buildings in the old quarter of Hanoi. The top of the exterior features a predominantly glazed façade.
Interiors are designed to be warm and sophisticated, with a palette of timber, bronze and stone.
The project is targeting LEED Platinum certification.
Gerard Evenden, Foster + Partners' head of studio, said: "The design of the tower emphasises interconnectivity between the bank's various departments – and an offset core creates large, open-plan floorplates that allow the company to respond to changing market conditions with ease."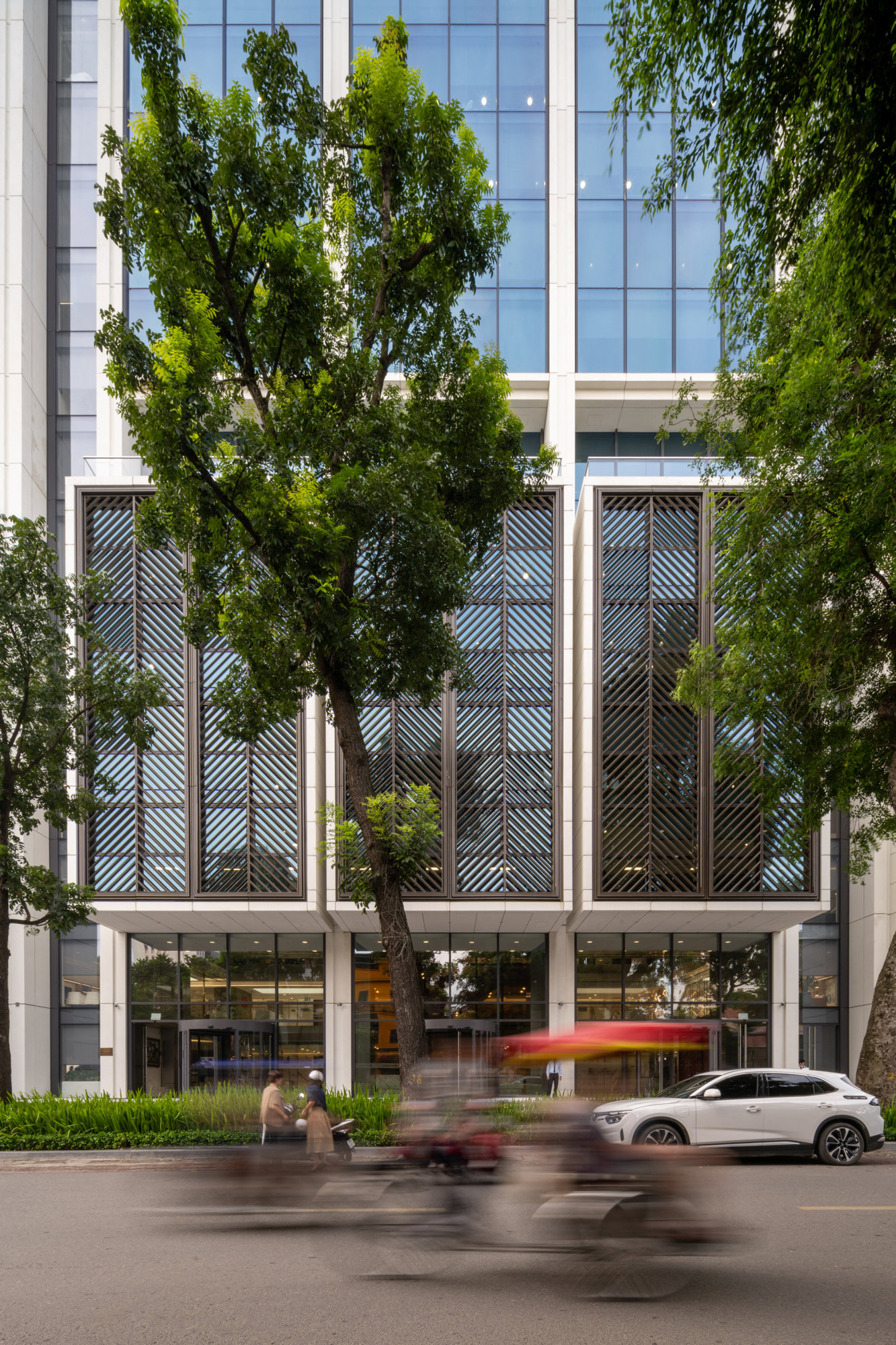 Toby Blunt, Foster + Partners' senior partner, said: "The fusion of greenery and technology is an integral part of the project. Our ambition was to create a high-tech garden, inspired by the Vietnamese landscape.
"On the ground floor, we have designed curved seating clusters, which are surrounded by greenery and allow private conversations to take place, while also providing views through the space."