The shell and core of Foster + Partners' Cardiff headquarters for BBC Wales has been completed.
The office was commissioned by Welsh firm Rightacres Property on a site adjacent to the central train station. At its heart is a 4,000 sq m "hub" that extends across three linked levels and incorporates studios, offices and production facilities.
A sheltered garden will be located on the roof of the hub, which is connected to a restaurant and will provide a venue for filming.Â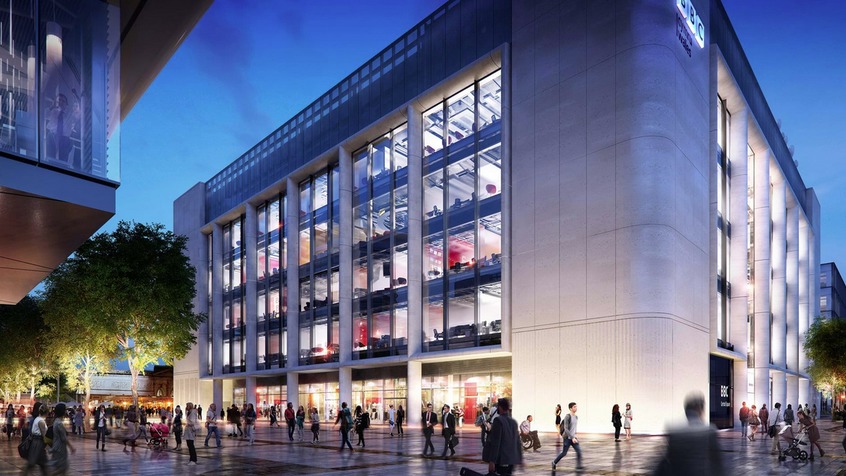 The headquarters will also house administration and support spaces and will welcome visitors with a full-height atrium with views of working spaces above. Altogether, 1,200 people can be accommodated in the office
The project targets BREEAM "outstanding" certification and includes locally sourced and recycled materials.
Gerard Evenden, Foster + Partners' head of studio, said: "Working on this project has been a truly collaborative effort. The design of the building is inspired by its unique location and the institutional heritage of the BBC, to create a distinctive icon that the people of Cardiff can be proud of.
"A progressive, state-of-the-art workplace for the BBC, it also forms the central focus for the regeneration of this urban quarter, and we look forward to its full opening next year."
The project is due to open after an 18-month fit-out process for live broadcasting.
Images courtesy of Foster + Partners, visual by Meshroom