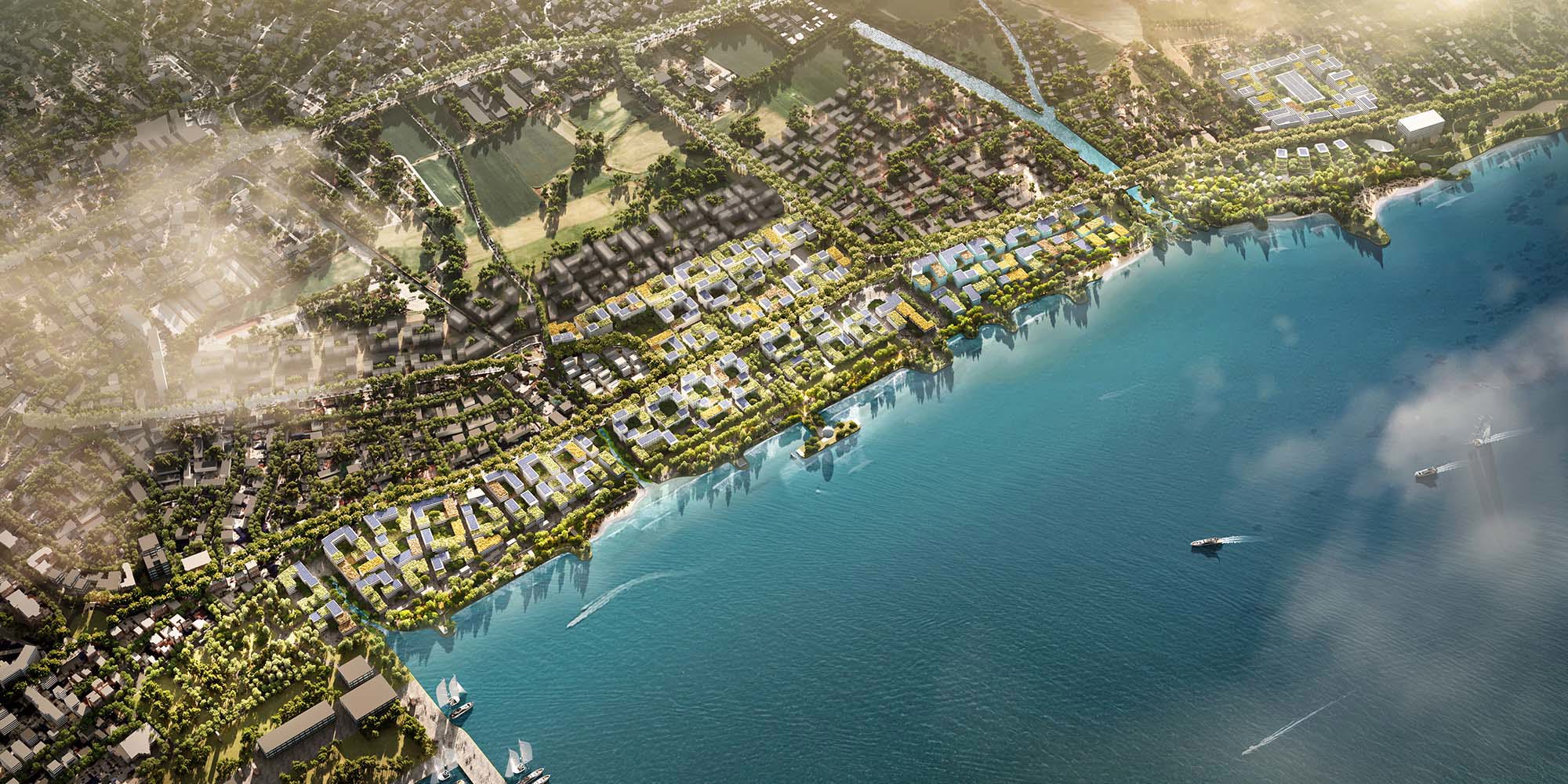 UK headquartered architect Foster + Partners will design a seafront masterplan for Larnaca, a city on Cyprus' south eastern coast, on behalf of local oil company Petrolina Group.
"Land of Tomorrow" will be a mixed-use development on a 2km strip previously occupied by oil refineries. It would double the length of the waterfront that is accessible to the public.
The architect wants tree-lined streets, landscaped plazas and low-rise buildings.
The city's canals will be rewilded to create wildlife habitats and the existing Larnaca-Dhekelia highway will be pedestrianised.
Land of Tomorrow hopes to inspire further developments towards the north of the city.
Ben Scott, Foster + Partners' senior partner, said: "The masterplan retains and enhances the city's character while creating an exciting new vision for its future.
"Our approach has been developed in close consultation with the city authorities, building on the municipality's key initiatives which promote sustainable and holistic urban growth."
Foster + Partners will work alongside Cyprus' UDS Architects and real estate firm Delfi Partners & Company.
Dinos Lefkaritis, Petrolina Group's chief executive, said: "Land of Tomorrow will become a reference point for both Larnaka and Cyprus, attracting young people and businesses from all over the world. This is something that the city of Larnaka truly deserves."