Foster + Partners has designed a library and cultural centre called the "House of Wisdom" in the United Arab Emirate of Sharjah. The UK architect says it hopes the development will be a "catalyst for a new cultural quarter in the city".
Located 10km from Sharjah city centre on Sharjah International Airport Road, the centre has a cantilevered roof with 15m-wide overhang and movable aluminium brise-soleil that can be deployed to shade sunlight in the late afternoon.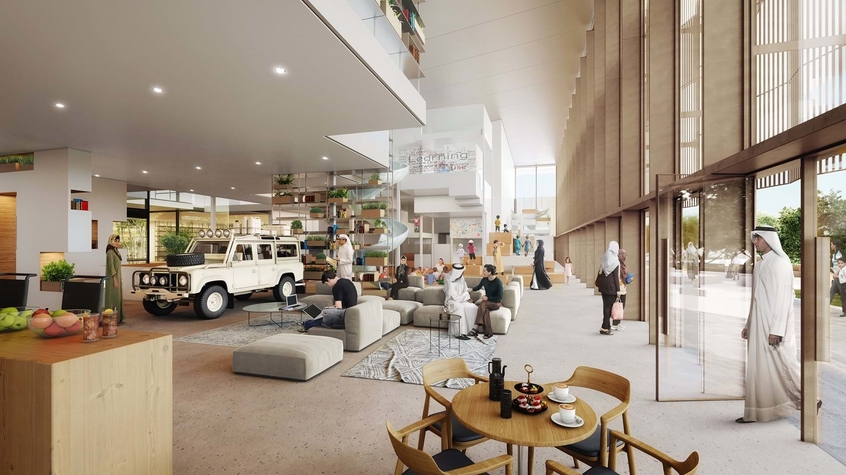 The development will contain a double-height reception hub, a central courtyard, exhibition spaces, a children's educational space and an archive and a reading area with a "book espresso machine" that can print and bind books on demand.
The centre will also have an artwork called "The Scroll" by British sculptor Gerry Judah. Both were commissioned by the Sharjah Investment and Development Authority. The Scroll is described by Foster + Partners as a "contemporary interpretation of the ancient Arabic scrolls as a single, spiralling sculpture that loops towards the sky".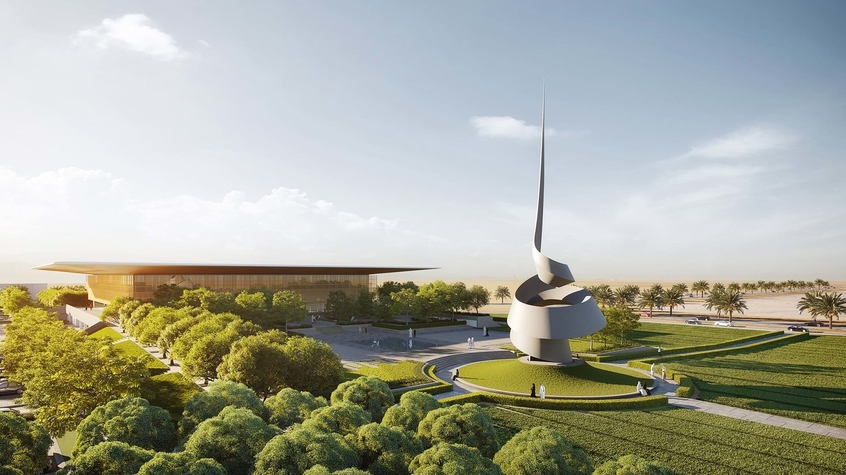 Outside the House of Wisdom, an outdoor space will be divided into two sections, with a "knowledge garden" and children's playground to the south, and north garden which will contain the Scroll.
Gerard Evenden, Foster + Partners' head of studio, said: "Long considered primarily as repositories for books and periodicals, the role of libraries in the life of contemporary communities is set to be reimagined for the 21st century.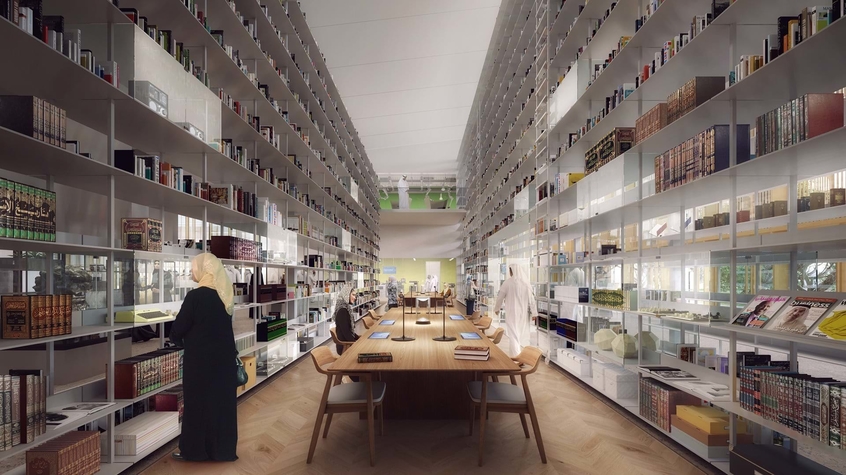 "Gerry's sculpture is a perfect complement to the minimalist geometry of our building. We look forward to the building's completion, which will give the local communities and scholars a new space for shared learning and innovative research, set within a beautiful landscape."
Images courtesy of Foster + Partners