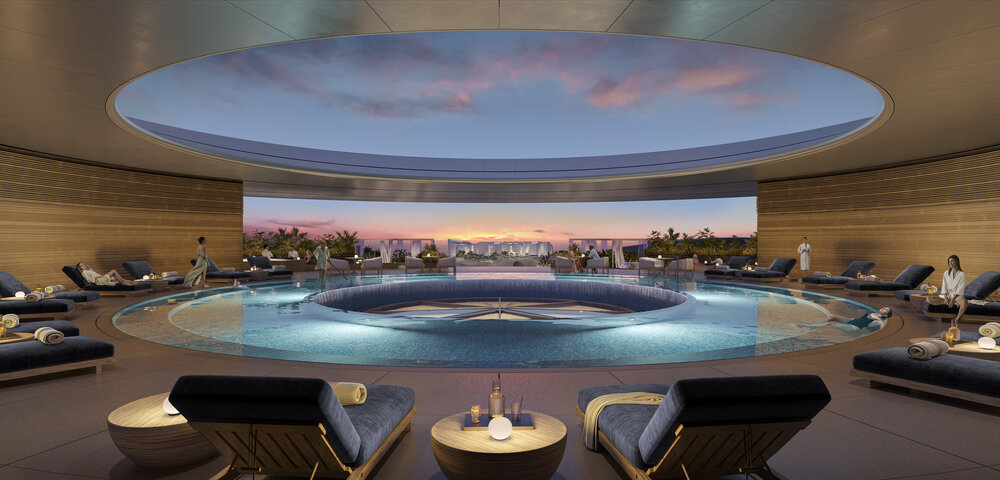 UK architect Foster + Partners has designed a "luxury resort experience" on the Red Sea coast in northwest Saudi Arabia for the Equinox hotel group.
Equinox Resort will be part of the Amaala wellness development, which is being brought forward by real estate company Red Sea Global. When complete, it will contain a restaurant, beach club, spa, magnesium rooftop pool and gym, and will be close to the Triple Bay Marina Yacht Club.
The first phase of the 4,000 sq km Amaala development is due to open in 2024 and will contain 1,300 hotel rooms across eight resorts.
Christopher Norton, Equinox Hotel's chief executive, said: "Amaala is a destination that perfectly aligns with our mission of redefining luxury hospitality. Our highly differentiated resort offering will provide guests an unparalleled experience that only a brand like Equinox can deliver.
"We're excited to partner with an amazing developer like Red Sea Global that has similar and strong values rooted in sustainability."