The expansion of Florida's Norton Museum of Art, designed by UK architect Foster + Partners, has been completed and the building is due to open to the public on Saturday, 9 February.
Visitors will be able to visit new galleries housing the museum's collections of European, American, Chinese and contemporary art, as well as its photography gallery.
It will also have an auditorium, an education centre, a social meeting space called the Great Hall and an outdoor space named the Great Lawn that will host film screenings. There is also a new entrance hall, designed around a Banyan tree that was planted when the museum was built in 1940.
The 16,350 sq m development's arrangement has been redesigned to mimic the original layout, which Foster + Partners' describes in a press release as "an elegant series of art deco-inspired single-storey pavilions around a central courtyard", that was broken up when previous expansions were carried out.
Lord Foster, the practice's founder, said: "The revitalisation of the Norton is rooted in revealing and enhancing the original spirit of the building. Over the years, the museum had lost its sense of identity in the neighbourhood. The entrance had been moved to a side road, and there was no presence of a museum.
"The new design redefines the museum's relationship with its surroundings by providing a main entrance on the original central axis, while creating new event and visitor spaces that will transform the museum into the social heart of the community, as well as increasing the gallery and exhibition spaces to engage with a wider audience." Â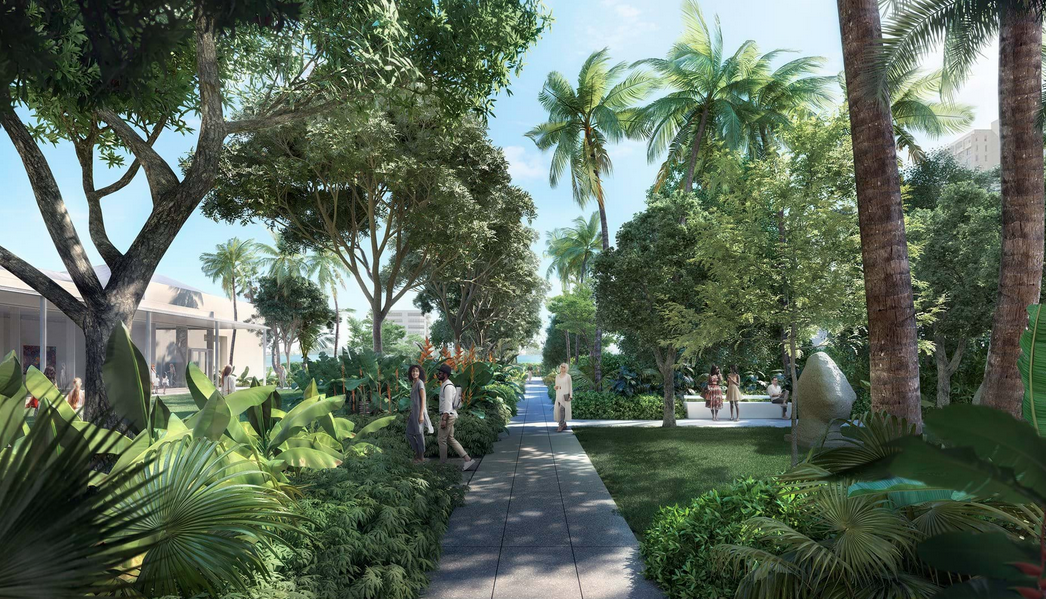 Michael Wurzel, Foster + Partners' partner, commented: "Just like an artist studies a piece of stone before turning it into a piece of sculpture, the transformation of the Norton Museum of Art was inspired by its context – the light and flora of Florida, as well as the setting of the original gallery."
Images courtesy of Foster + Partners