A library and cultural centre designed by UK architect Foster + Partners has opened in Sharjah, United Arab Emirates.
The two-storey House of Wisdom's roof has a 15m overhang to provide shade, and aluminium screens to filter the low evening sun.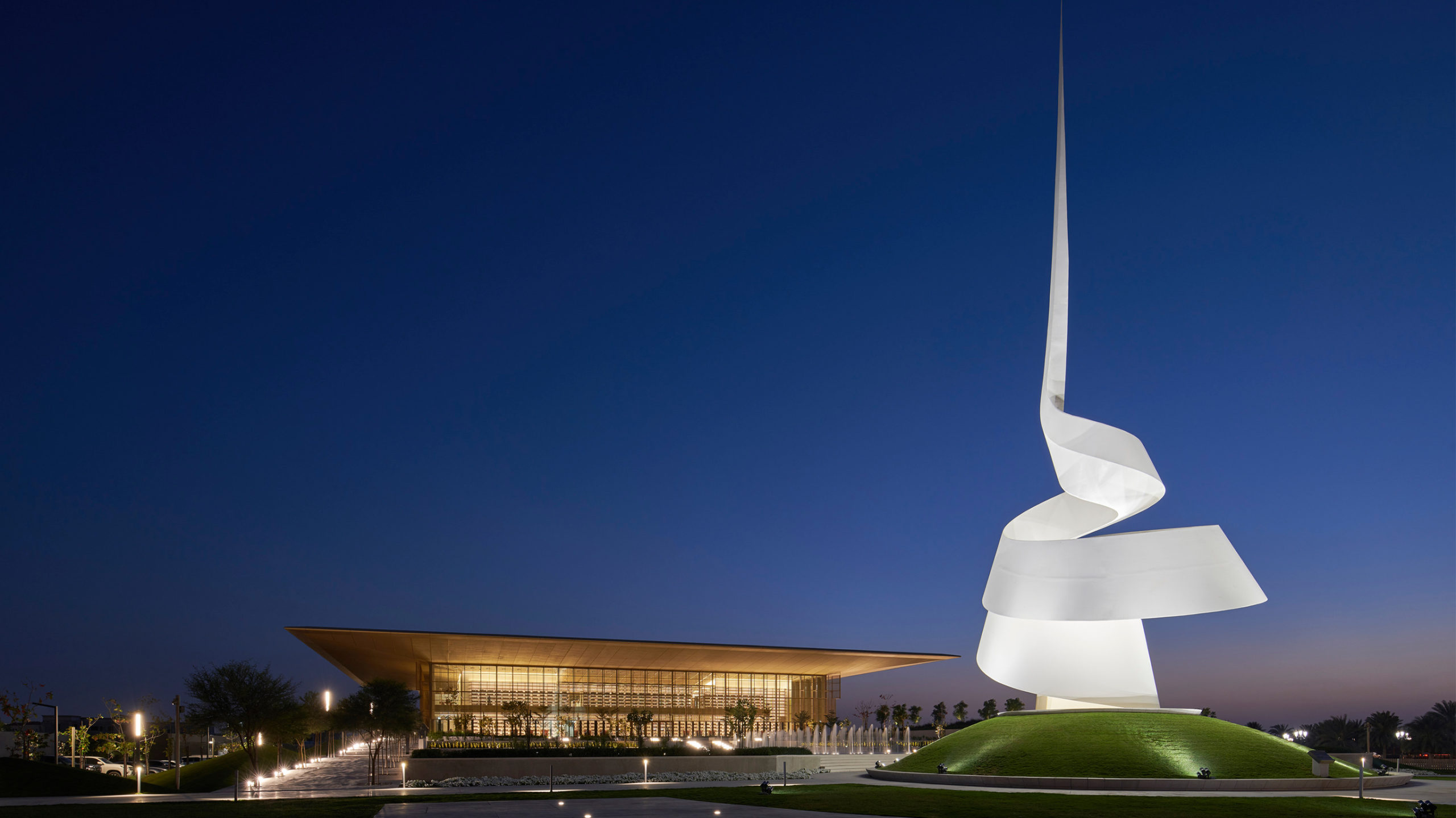 The lower floor houses exhibition space, a café, a children's educational area, a reading space and an "espresso book machine" that prints and binds volumes on demand. The upper floor contains a series of pod spaces suspended above the central courtyard, as well as reading lounges, exhibition areas, a prayer room and a women-only area.
Outside the structure will be a "knowledge garden", children's playground and a sculpture by British artist Gerry Judah called "The Scroll", which is an interpretation of ancient Arabic scrolls contained in a single spiralling sculpture.

Gerard Evenden, Foster + Partners' head of studio, said: "The House of Wisdom in Sharjah is a forward-looking conception of what a library should be in the 21st century – embracing a digital future while playing a crucial role as a community hub for learning, underpinned by innovation and technology.
"The straight, minimalist lines of the building complement the dunes of the desert, set within a lush landscape. The House of Wisdom is set to be an oasis for the local community at the heart of a new cultural district."
Images courtesy of Foster + Partners