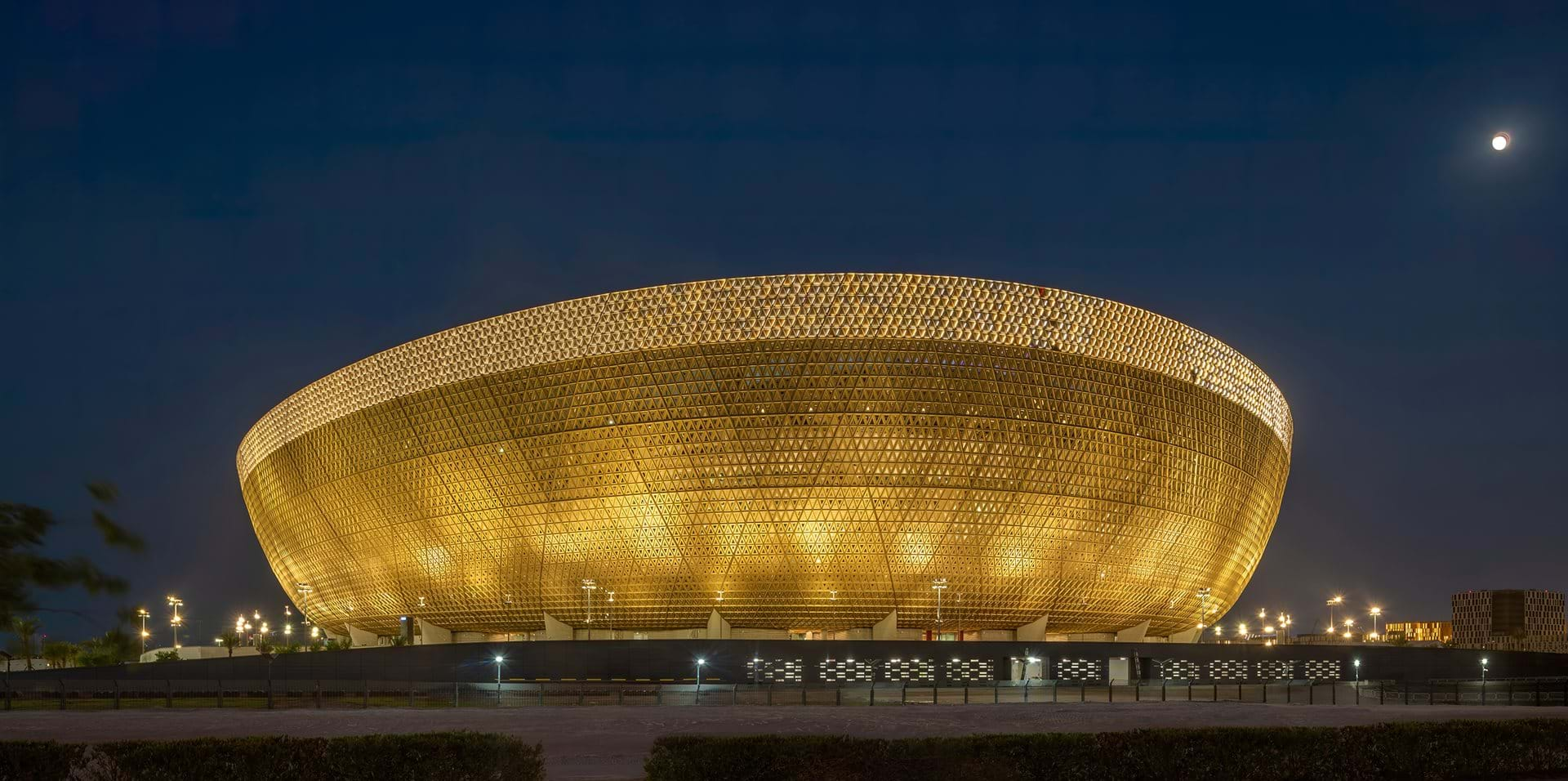 The Lusail Stadium in Qatar, which is to host the opening and closing matches of the 2022 FIFA World Cup Finals tournament, has been tested out with an international club game.
The stadium, located north of the Qatari capital of Doha, was designed by UK architect Foster + Partners using muted sand-coloured palette, and with inspiration drawn from Arabic "fanar" lanterns and intricately detailed bowls.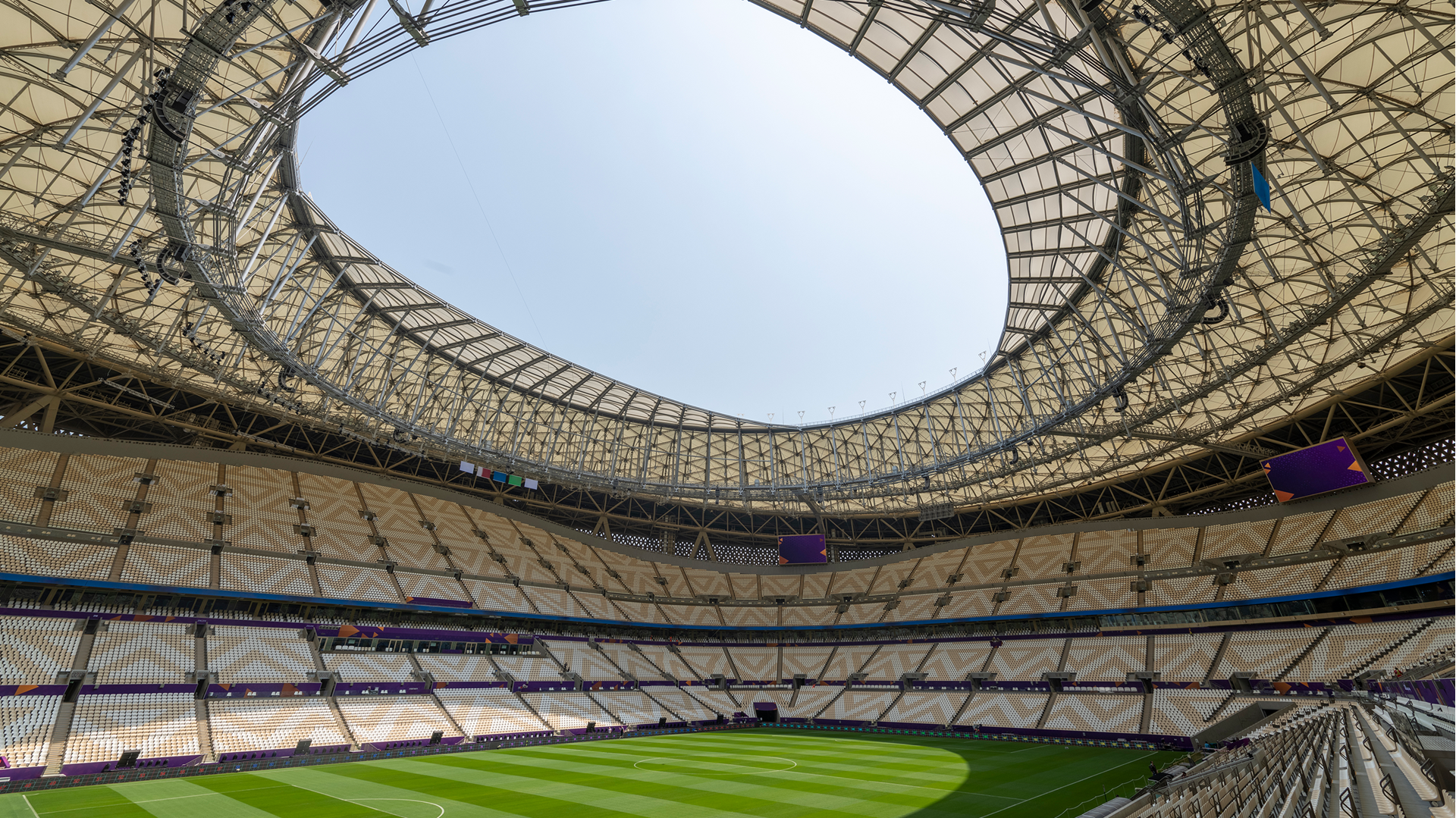 The ground is topped with a 307m-diameter spoke-wheel cable net roof which allows an awning to stay in place without supporting columns. This provides shade, and combines with cooling technologies to maximise the comfort of players and spectators. The project has been awarded a five-star rating under the Global Sustainability Assessment System.
Luke Fox, Foster + Partners' head of studio, said: "It was a delight to be at the game and see the stadium nearly filled with spectators for the first time. Our ambition was to create a striking yet simple form that reflects the building's function, responds to the climate of Qatar and enhances the theatre of the event.
"The arrival experience is intuitive and immersive. Spectators enter the vessel between two tiers of seating that have been intentionally compressed to heighten the sense of drama as they emerge into the generous seating bowl flooded with natural light."
In the game, Al Hilal, the Saudi Pro League champion, beat Egyptian Premier League winner Zamalek on penalties.