A wine-making centre designed by UK architect Foster + Partners for Le Dôme has opened in the Saint-Émilion hills in Bordeaux, southwestern France.
The circular-plan building is accessed by an internal ramp, allowing visitors to walk through the stages of the wine-making process.
A gallery on the upper level contains a wine bar with 360° views of the adjoining vineyards, and a circular atrium allows visitors to see the wine production and storage spaces below.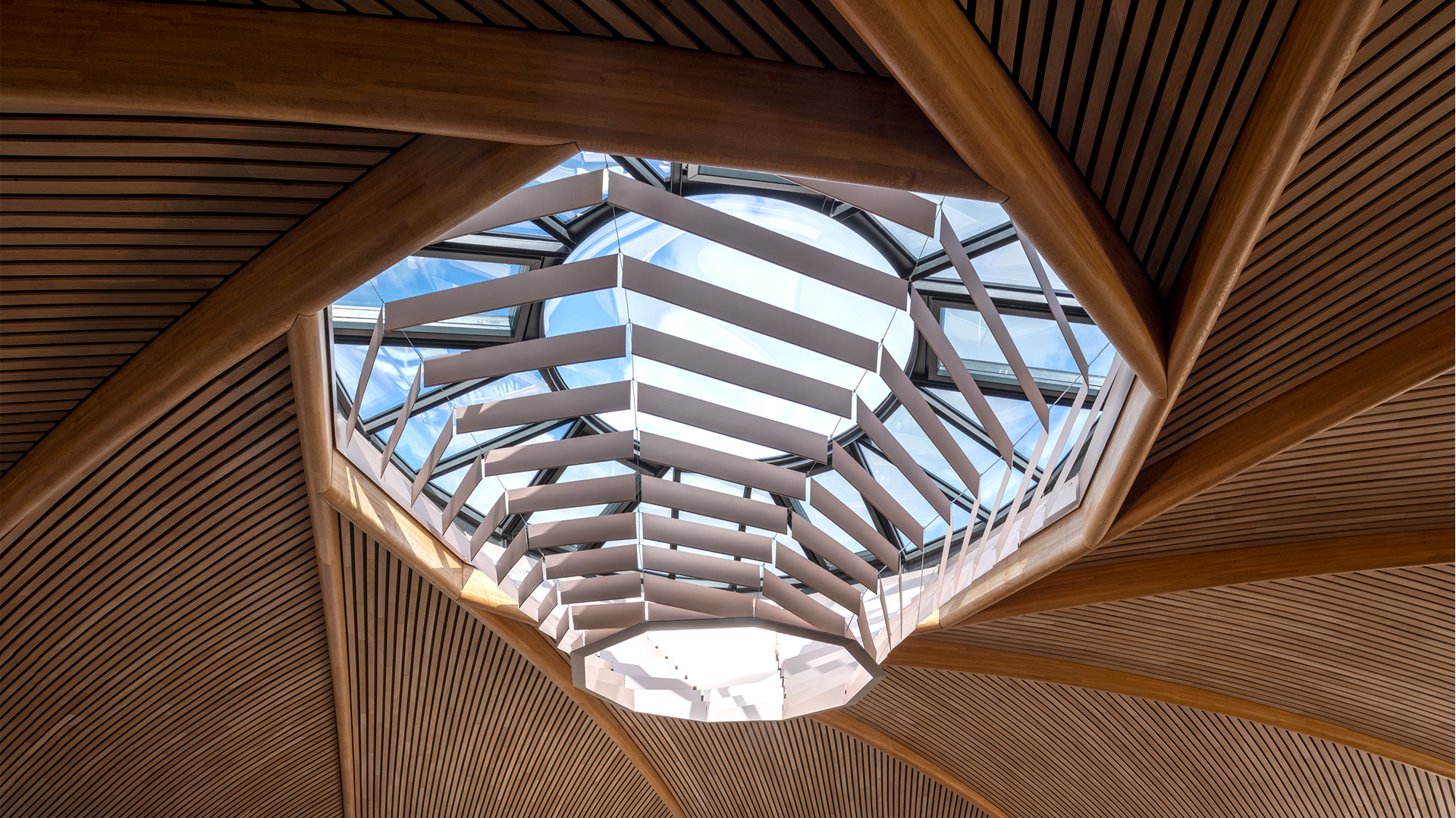 An office area will be located to the right of the entrance, surrounded by timber screens, allowing for acoustic and visual privacy.
All of this is covered by a 40m-diameter timber roof, with a 6m-wide oculus at its centre, shaped to mimic the surrounding hills.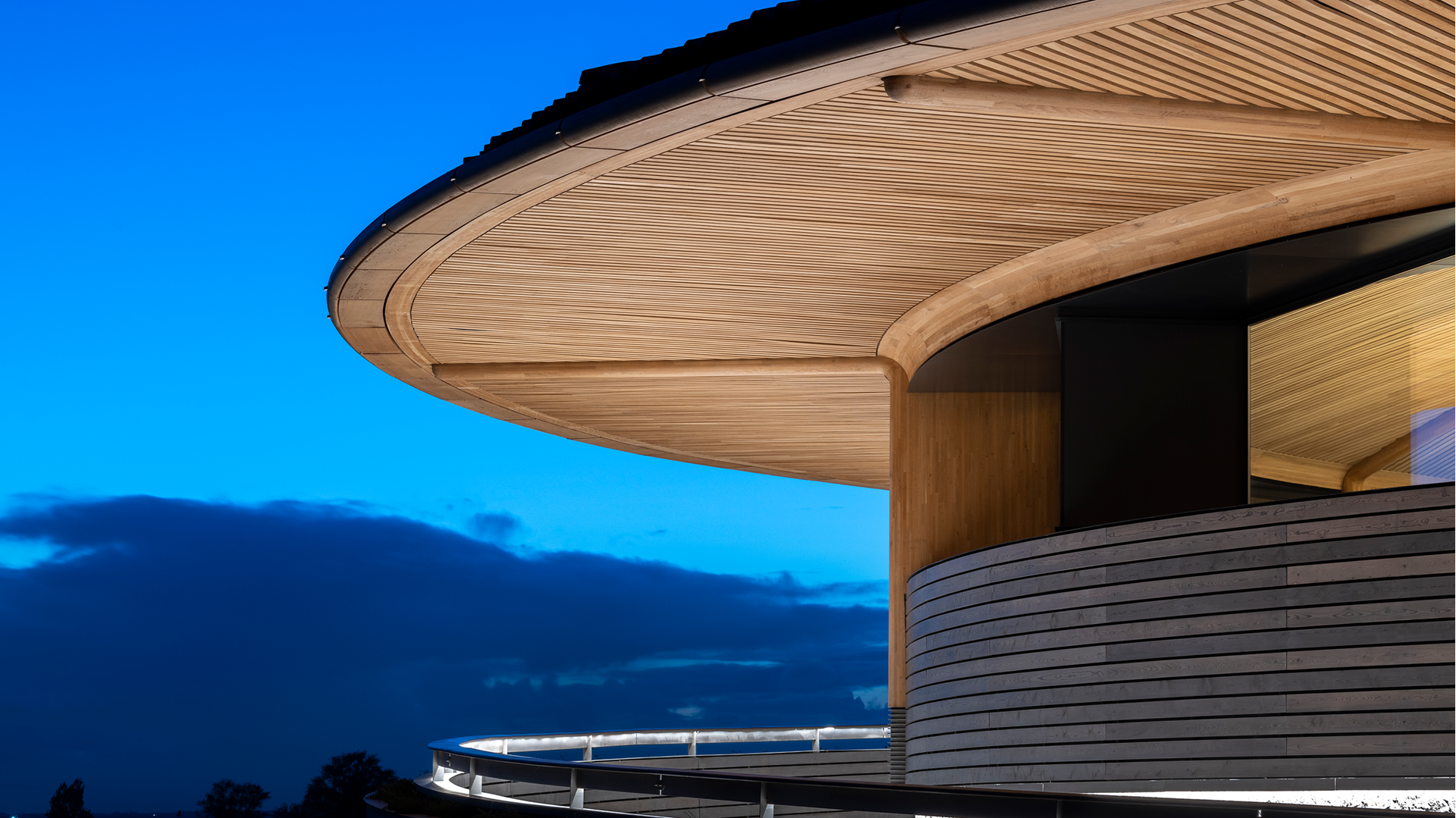 Norman Foster, Foster + Partners' founder, said: "When Jonathan Maltus first approached us, he expressed a desire to create a distinctive winery set against the unique backdrop of Saint-Emilion.
"He wanted the building to be a celebration of the beautiful site, focusing on the views of the vineyard and making the landscape the primary protagonist in the design."
Maltus, Le Dôme's owner, added: "When I first met Norman Foster in Madrid we spoke for over an hour and a half about what we required out of the project. Norman's energy and personal interest shone when he, there and then, sketched the basic design of the building that has manifested itself so brilliantly in real life.
"What we see now, and it gives us so much pride, comes directly off the page that he drew in his notebook in front of me."