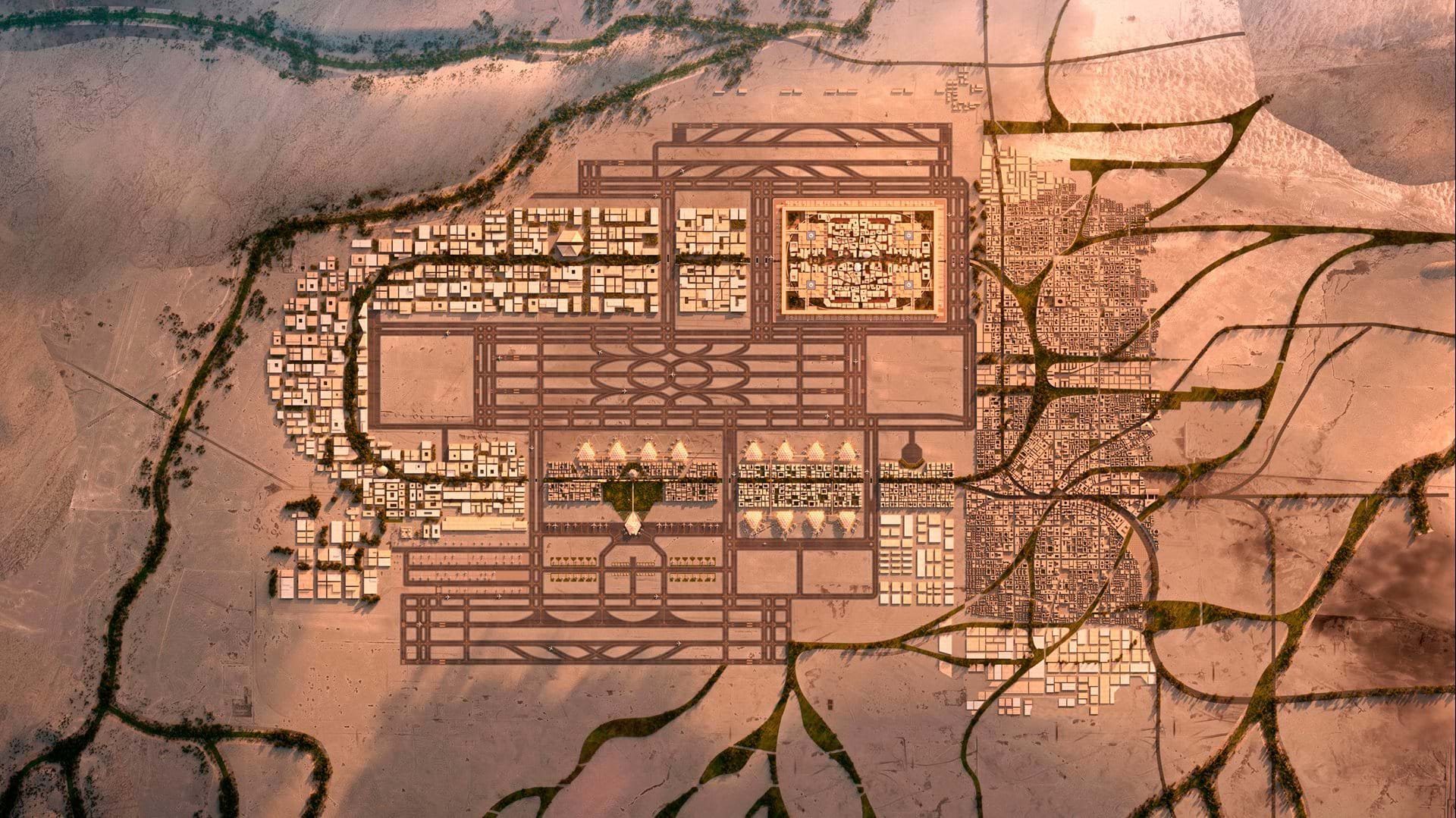 UK architect Foster + Partners has won a design contract for King Salman International Airport in Riyadh, Saudi Arabia.
The airport will be built on the 57 sq km site of King Khalid Airport, the world's fourth largest by area after King Fahd International in Saudi Arabia, Denver and Dallas–Fort Worth in the US.
It will have six parallel runways and will take over King Khalid's terminals, complete with 12 sq km of support, residential, retail and recreational facilities.
By 2030, the airport plans to accommodate up to 120 million travellers a year, and by 2050 may be able to cater for 185 million people and 3.5 million tons of cargo. At present, the busiest airport in the world is the US hub port of Hartsfield-Jackson Atlanta, which had 76 million passengers last year, a figure that was 31% lower than 2019 owing to the pandemic.
The development's design is inspired by Riyadh's identity and Saudi Arabian culture. The airport will achieve LEED Platinum certification and will be powered by renewable energy.
Luke Fox, Foster + Partners' head of studio, said: "Looking forward to the future, King Salman International Airport reimagines the traditional terminal as a single concourse loop, served by multiple entrances.
"The terminal is very much of its place and connects passengers to the sensory experiences of the city, with natural elements, tempered light and state-of-the-art facilities."
In 2019, Foster + Partners won a design contract for an international airport at the "Red Sea" tourist resort that is being built on Saudi Arabia's west coast.