British architect Foster + Partners has designed a 310m office tower in Warsaw, Poland, that is set to become the tallest building in the EU when it completes in 2020.
Including its spire, the 53-storey skyscraper will be one foot taller than the Shard, the EU's current tallest building, which is 309.6 metres high. This will make the tower the tallest building in Europe outside of Russia, with continent's three tallest skyscrapers – Federation Tower, OKO and Mercury City Tower – all located in Moscow.
Designed for Slovakian real estate developer HB Reavis the tower will be part of a there building complex that will contain 1.5 million sqft of office and residential space.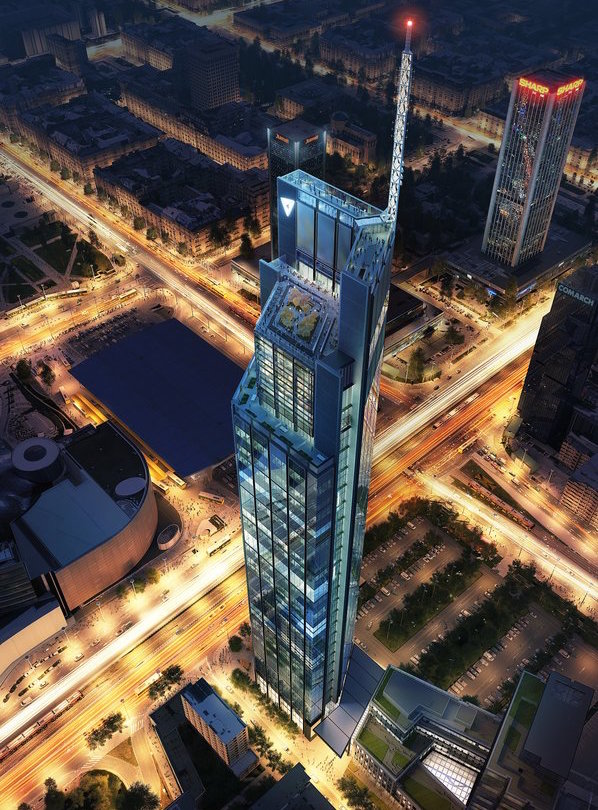 Top image via HB Reavis
Named Varso Place the building is aimed at large Polish and international companies, as well as start-up businesses looking for a prestigious and vibrant location in the heart of the city. It will also be home to one of the largest co-working centers in Warsaw.
The tower will be the first in the Polish capital to rise higher that the Communist-era Palace of Culture and Science, that has been the city's tallest building since its completion in 1955. On its completion this tower was also the tallest in Europe outside of Moscow, losing out to the Main building of Moscow State University, which was completed two years earlier and is two meters taller.
Planning for the building has been approved and construction began in December 2016 with the final handover scheduled for 2020.
 
Pavel Trenka, CEO of HB Reavis Group, said: "We are extremely proud that our flagship development in Warsaw will bring together HB Reavis' extensive real estate experience and the innovative designs of world-renowned Foster + Partners, working alongside Hermanowicz Rewski Architects.
"We are confident that Varso Place will become an exceptional destination; a new hub for local and international business and leisure in Poland."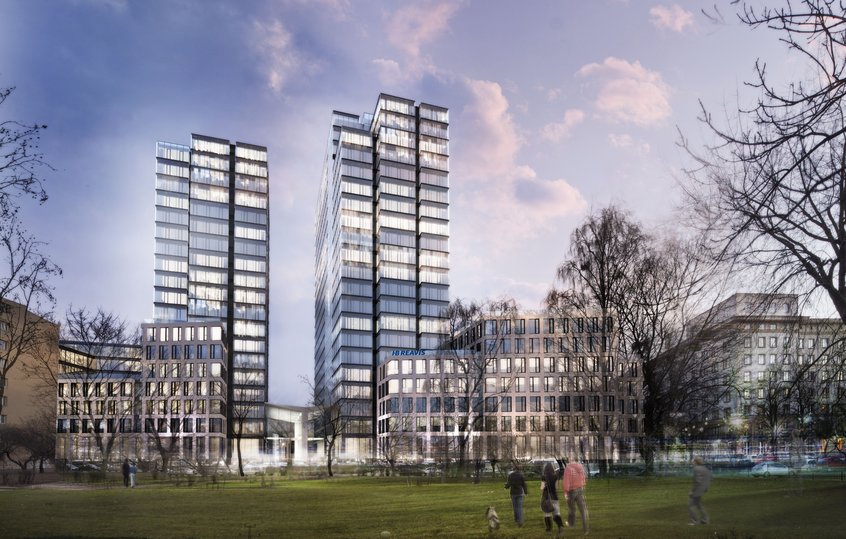 Image via HB Reavis/Hermanowicz Rewski
Grant Brooker, head of studio, leading the design team in London for Foster + Partners added: "We believe that Varso Tower will have a unique place on Warsaw's skyline, but most importantly it will establish a new destination capable of revitalising this urban quarter, right in the heart of the city.
"The building contains high-quality and flexible office space, but it also makes an important contribution to the city with its glazed public courtyard at ground level and the spectacular viewing platforms with restaurants and bars at the top.
"These public galleries offer panoramic views of the city to everyone. We are really looking forward to moving the project into the next stage of its development and starting construction."
Tom Ravenscroft is the editor of GCR sister site BIM+
Top image via HB Reavis