Apple has opened its new store in the Sanlitun area of Beijing on a site next to its first-ever store in China, which opened in 2008.
Designed by Foster + Partners, the extensively-glazed building "is all about being open and inviting", the London-based architecture firm said.
But it opens as multifaceted tensions between China and the US threaten to hurt American companies' prospects in China.
The store features a seismic protection system not used before in the country, said Foster + Partners.
A "special truss moment frame" resists seismic forces while allowing a large, column-free interior space.
Tuned mass dampers absorb vibration in the cantilevered upper level, while "buckling restrained braced frames" cushion the existing basement.
Stone staircases on either side lead to the upper level, which apple calls "Genius Grove".
A large overhanging roof gives shelter from heavy rain and hot summer sun.
On it, 390 sq m of solar panels offset the store's energy consumption.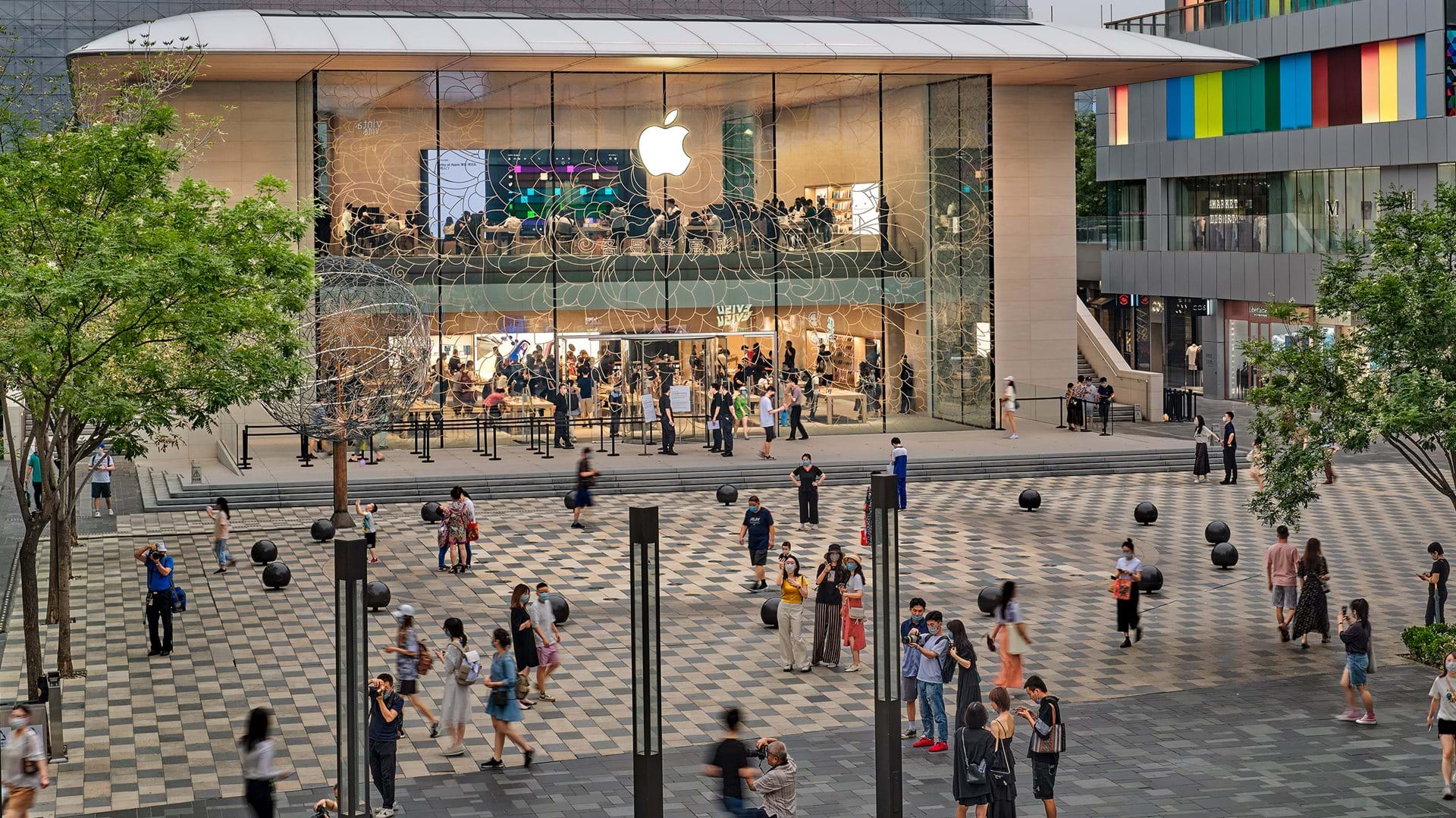 A bespoke ceiling system integrates ventilation, cooling, fire protection and lighting.
"Apple Sanlitun is all about being open and inviting – visually, physically and metaphorically," said Stefan Behling, Foster's head of studio. "The store is a grand place that connects the inside and the outside."
Rising tensions
Less open and inviting are relations between the US and China, however, and rising tensions on a number of fronts look set to hurt US firms like Apple.
US President Donald Trump's most recent attack on Chinese firms includes a demand that the US operations of the popular short-video app TikTok be sold to an American company.
Chinese media responded by warning that China would not accept the "theft" of a Chinese technology company.
In May, state media reported that China is ready to put US companies like Apple on an "unreliable entity list" in response to Washington's moves against Huawei, leaving Apple vulnerable to investigations and restrictions. 
Images courtesy of Foster + Partners