Amsterdam studio Fiction Factory has created a modular home made from cardboard that can be assembled in a day.
The Wikkelhouse, or "Wrap House" in Dutch, is created from 24 layers of cardboard stuck together with glue on a rotating mould.
The firm says the structure is sustainable and would be ideal as a holiday home, office or guest house.

A typical module is 4.5m long, 2.5m high and 1.2m wide, weighing 500kg.
The modular segments can be made to any specification and can easily fit together.
A home segment can be added to the Wikkelhouse containing a kitchen, shower and bathroom.

Fiction Factory says the project is three times more environmentally friendly than traditional housing, and the recyclable segments can be re-used.
The Wikkelhouse is finished with waterproof and breathable foil and wood panels.
Structures can last for 50 years.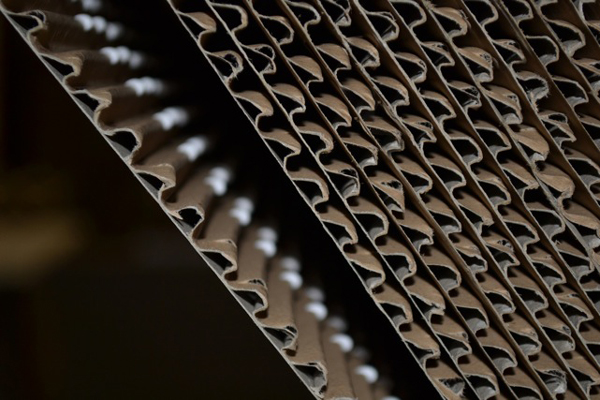 An airframe three segment Wikkelhouse is available from $28,000, but that doesn't include transport or placement costs.
At present only twelve houses are built each year for delivery to seven countries in Europe.

Modular alternatives to housing are being proposed in various parts of the world, including Korea, Australia, Sweden and Ireland.
Images via Fiction Factory