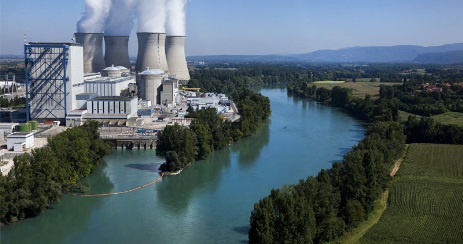 The French government, which last year announced its intention of adding eight EPR reactors to the national fleet before 2027, has chosen Bugey nuclear power station as the site of two of them.
The choice was between Bugey, which is sited near Lyon on the River Rhône, and Tricastin in the Drôme region, about 50km north of Avignon.
Agnès Pannier-Runacher, the minister for energy transition, said Bugey had been chosen because it was "more ready" than Tricastin, and construction would therefore be able to begin at an earlier date.
The decision follows earlier announcements that twin reactors would be installed at Penly on the coast of Normandy and Gravelines, located between Dunkirk and Calais.
The choice of Bugey was met with concern from environmentalists, who are concerned by the impact of the additional reactors on the river Rhône. According to the Compagnie Nationale du Rhône, the flow of the river could decrease by up to half by 2050.