The Colburn School for performing arts in Los Angeles has revealed US architect Frank Gehry's design for a 9,300 sq m extension wrapped in a glass façade that will let passers-by glimpse the action inside.
The $350m Colburn Center will be located opposite the school's downtown campus. When complete in 2025, it will have a 1,000-seat concert hall, four dance studios and a 100-seat theatre.
Colburn School president Sel Kardan commented: "The centre is a physical manifestation of the school's founding principle of 'access to excellence', allowing Colburn to continue and expand our educational and performance activities in a design which breaks down barriers between audience and performer and reveals the educational process."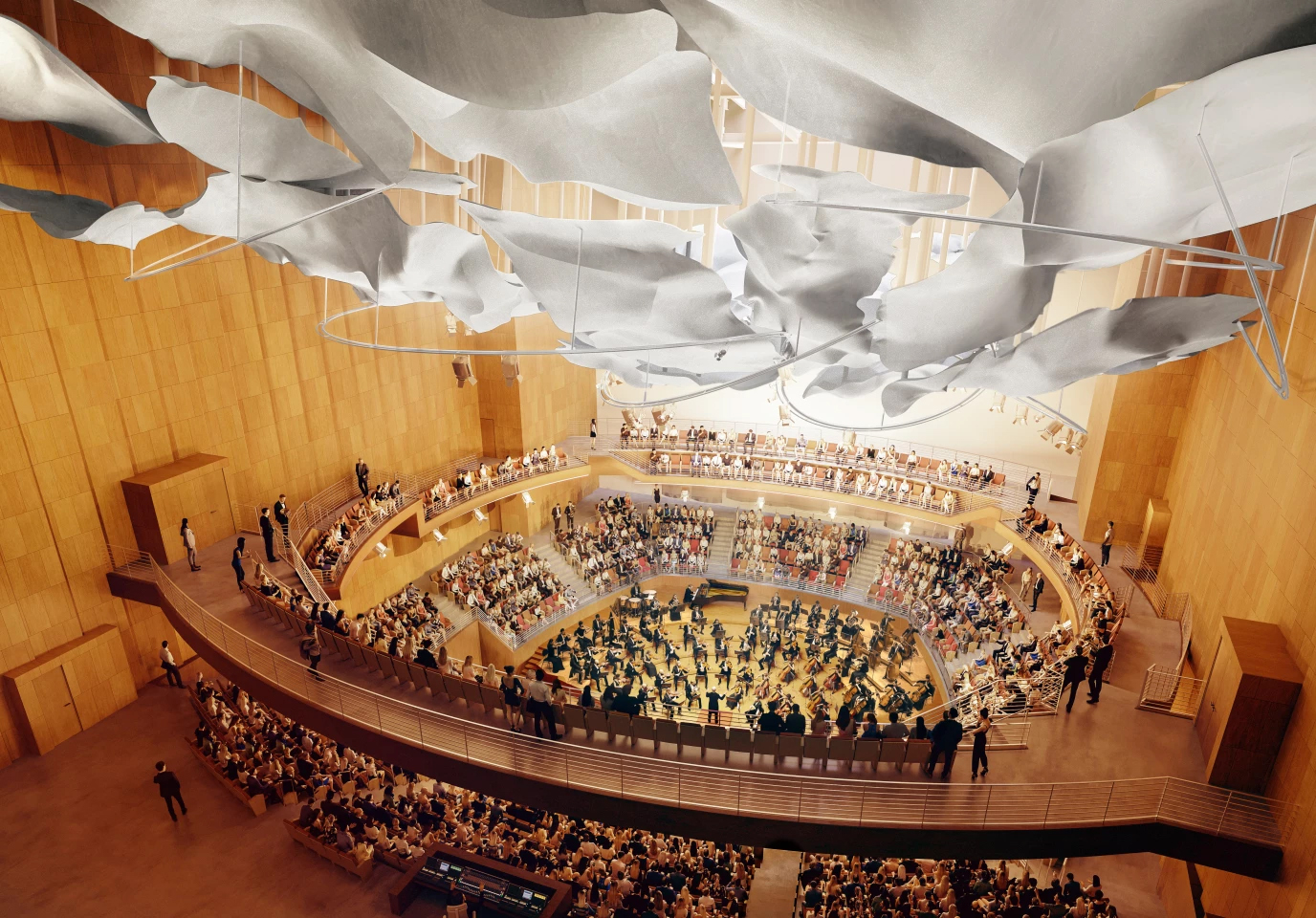 The center will be equipped with multimedia technology and production equipment, including recording and streaming facilities. The exterior of the studio will be taken up with gardens, as well as a 1,000-seat plaza fitted with projectors to broadcast performances from inside the hall.
The expansion project will be carried out in collaboration with Yasuhisa Toyota of Japanese consultancy Nagata Acoustics.
A video of Frank Gehry discussing the design can be seen here.