French architect Atelier d'Architecture Michel Remon has won a design competition for the new Nanoscience and Nanotechnology Center in Tel Aviv, Israel.
The 6,000-sq-m research centre is described as a "matrix of similar elements and vertical lines" which forms a "skin" around the building that acts as a "load-bearing exoskeleton", and which can control sunlight.
The three story building does not have any windows or doors and is called a "geometric landscape formed by undulations on the surface."
The glass and aluminium centre is wrapped by a grid-like façade inside a concrete structure.
The cleanroom and labs are located in the heart of the building, above a semiconductor fabrication plant which is surrounded by a peripheral corridor.
Each of the twelve laboratories is an autonomous entity with controlled access.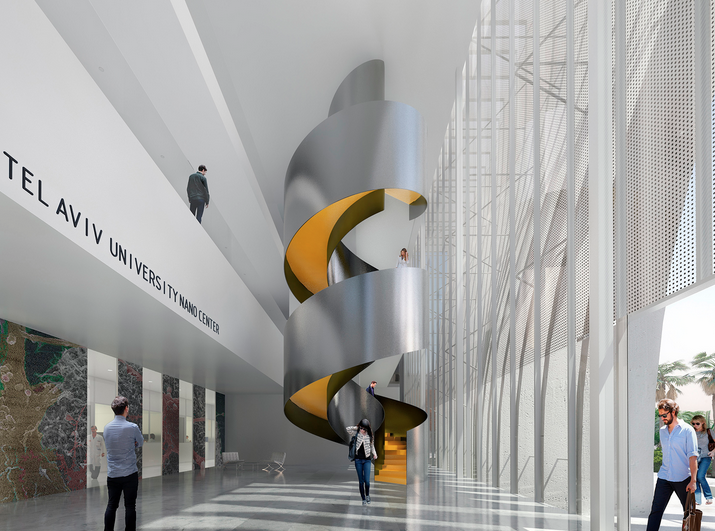 Labs use five times more energy and water than the typical home or office, so sustainable systems such as solar panels, rainwater saving and heat pumps will be used.
WSP France will act as the engineer on the project.
The project is due to be completed in 2020.