Architect Joshua Woodsman of Pin-Up Houses has designed a prefabricated home that costs $1,200 and can be clipped together in three hours.
The "France" consists of 21 insulated panels that can be connected with threaded rods, allowing for easy assembly and reassembly.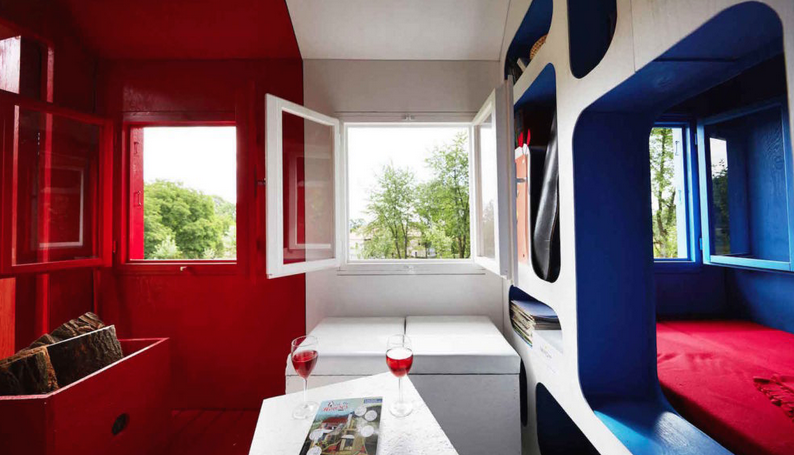 The "tiny house" is made up of three main spaces, symbolised by its three colours:
The blue night zone is used for sleeping and contains storage spaces
The white day zone contains a table and seating
The red heating zone has a wood burning stove and kitchenette.
The France house was assembled by three builders in the Czech Republic, is elevated from the ground to avoid the need for foundations and has a gabled roof.
The structure is part of Woodsman's market research into the small building's sector.

Visit the Pin-Up Houses' website to view other similar products, such as sheds, cabins, cottages and playhouses.
Woodsman has also released a book called How to Build a Tiny House which features designs and house plans as well as advice on connecting your house to public services, choosing materials and fixing failures.
You can buy the book here and view sample pages here.
Images via Pin-Up Houses