Astana Expo City 2017, the site of the world's next international exposition, is now under construction in Kazakhstan's capital.
The Expo's masterplan and 28 buildings were designed by Chicago's Adrian Smith + Gordon Gill Architecture (AS+GG) around the theme of the event, "Future Energy".
The Future Energy concept is aimed at finding ways to achieve qualitative changes in the energy sector, primarily for the development of alternative sources of energy and transportation.
AS+GG was selected as the winner of an international competition that attracted 105 entries in 2013.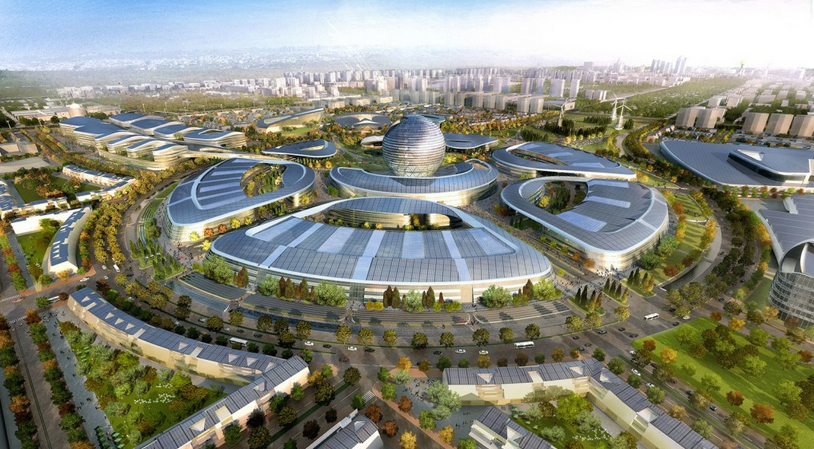 The firm worked with IT Engineering, a group consisting of Kazakhstan's Sembol Construction and the multinational Mabetex Group on the design-and-build contract.
The overall goal is to reduce the energy demand of the site to the greatest extent possible by using both passive and active strategies.
The masterplan and architecture of Astana Expo City were primarily determined by site-specific indicators such as solar and wind orientation, weather conditions and the cultural context.
The design team executed a series of studies with the goal of minimising the site's energy-use while maximising its energy-harvesting potential and comfort levels.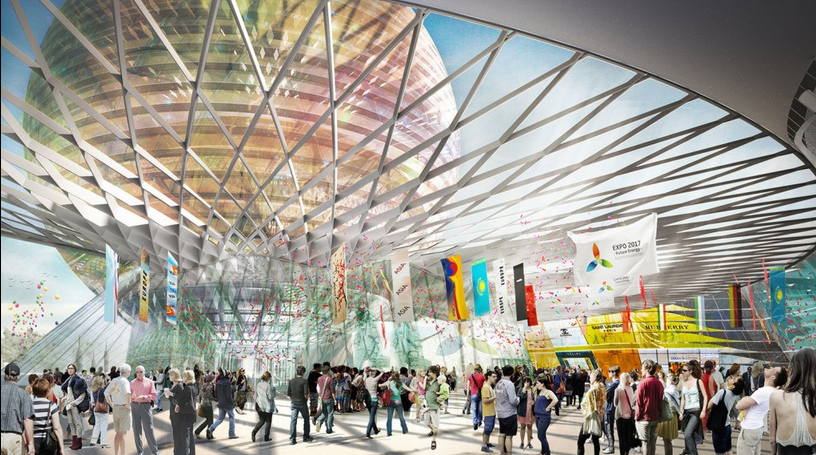 A significant part of the energy consumed by the Expo community will be provided from renewable sources. Among these will be:
High-performance glazing to maximise solar heat gain in winter and provide shading in summer
Energy piles that will reduce energy demand and exposed thermal mass that will provide temperature moderation within the buildings
90% of waste generated on site will be diverted from a landfill.
Adrian Smith, a partner in AS+GG, said: "We worked closely with the client and the governments in Astana and Kazakhstan to develop urban planning and design guidelines that in many instances challenged the established standards, obsolete codes and regulations.
"Through creativity, patience, and compromise we were able to successfully procure and implement a plan for a sustainable community that will be capable of catalysing city development in a totally new way."