A digger with the menacing mouthparts of a Lamprey eel is one of two concepts for improved excavators to have wowed judges in the 'Oscars' of industrial design.
The Hercules excavator concept, worked up by masters students at the UK's Coventry University, proposes to speed up digging with its rotary cutting head and continuous soil removal by augers and conveyor belt.
It was one of 40 concepts out of thousands from around the world to win the 'Best of Best Concept' accolade in the prestigious Red Dot Awards for design, organised by European design institute, The Design Zentrum Nordrhein Westfalen.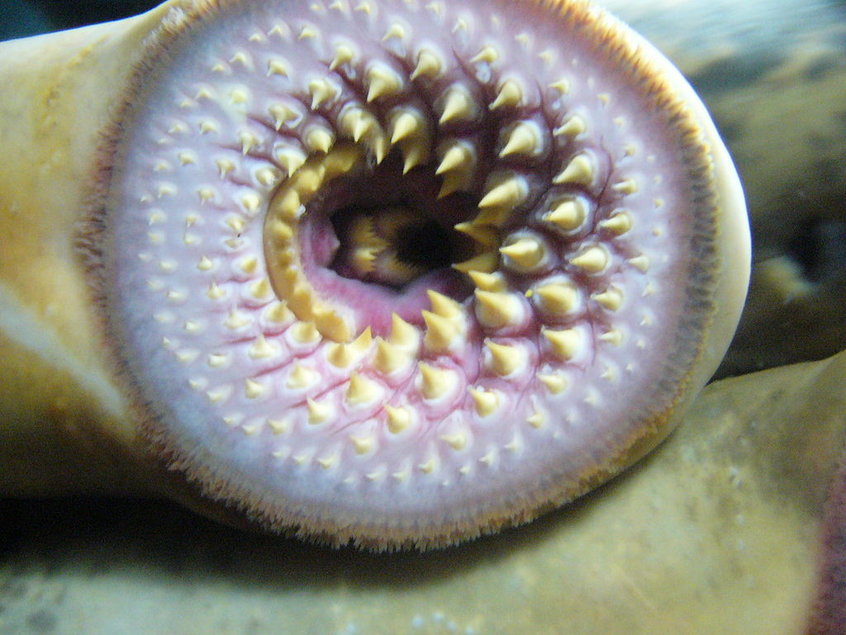 The mouth of a lamprey (Drow_male/Wikimedia Commons)
Also collecting a prize in an awards ceremony on Friday at the Red Dot Museum in Singapore was another Coventry University team, whose "Pangea" concept won the 'Best Concept Award'. The Pangea excavator also proposes continuous soil removal and offers precision digging for holes of varying types.
The two teams were selected from more than 4,750 entries from 63 countries to win what is considered an 'Oscar' of the global design industry. The Red Dot Design Award was established in 1955. 
Other winning concepts included a portable energy harvesting device, a wine bottle that can lie on its side and not roll around, and a back-pack-style child carrier that unfolds into a stroller.
The students, who study in the university's transport and industrial design master's programme, used a three-month collaborative assignment with engineering consultancy Ricardo to develop concepts for improving efficiency on construction sites.
Behind the Hercules concept were students Selin KoÅŸaÄŸan, Chi Liu, Danny McElchar, Apostolos Papamatthaiakis, and Rahil Rupawala.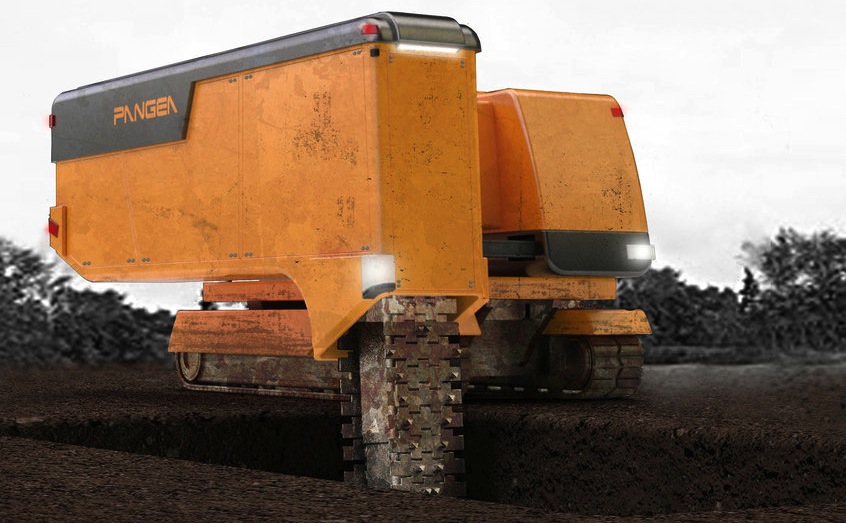 The Pangea excavator could precision-dig holes of varying types
The Pangea was developed by Qing Ji, Chinnawat Chutimachalothorn, Tiago Cardoso, Joe Hughes, Ganesh Prabhu Thenrajan, Qixuan Wu, and Tianye Zhang.
Their success means that Coventry U. was the only UK university in the Red Dot Award's top 15 ranking for higher education institutions in America and Europe.
See more Red Dot Award winning designs here.