Pittsburgh International Airport has announced plans for a terminal designed by American architects Gensler and HDR in association with Spanish firm Luis Vidal + Architects.
The firms have worked on the project since winning a design contract in July 2018, and according to the airport, have developed a "unique philosophy of nature, technology and community" called NaTeCo.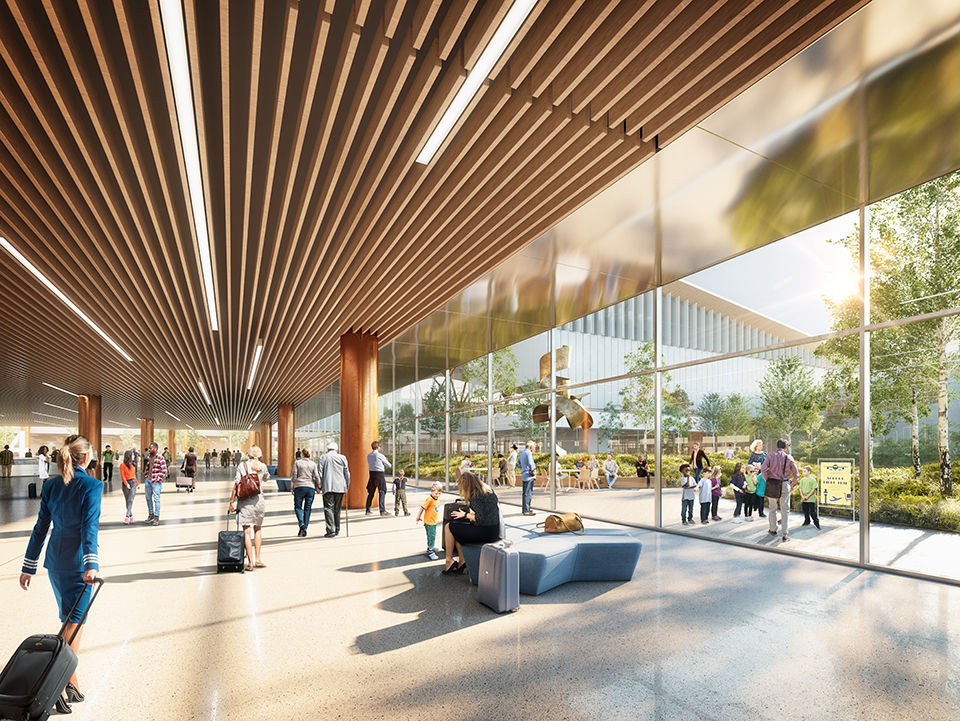 HDR describes the process as "studying the Pittsburgh region and taking their inspiration directly from the rolling hills and rivers, neighbourhoods and communities, and new economic diversity that has led to Pittsburgh's re-emergence over the past few decades".
The design for the terminal includes consolidating check-in, ticketing, security and baggage operations into one facility.
Christina Cassotis, Allegheny County Airport Authority chief executive, said: "This terminal, inspired by the beauty, tech renaissance and people of our region will integrate seamlessly into the great design of the existing airside terminal.
"In considering this design, we looked at function first, then form, to construct a building that will be both iconic, practical and affordable and that can be easily adapted as the technology and transportation needs of our community change."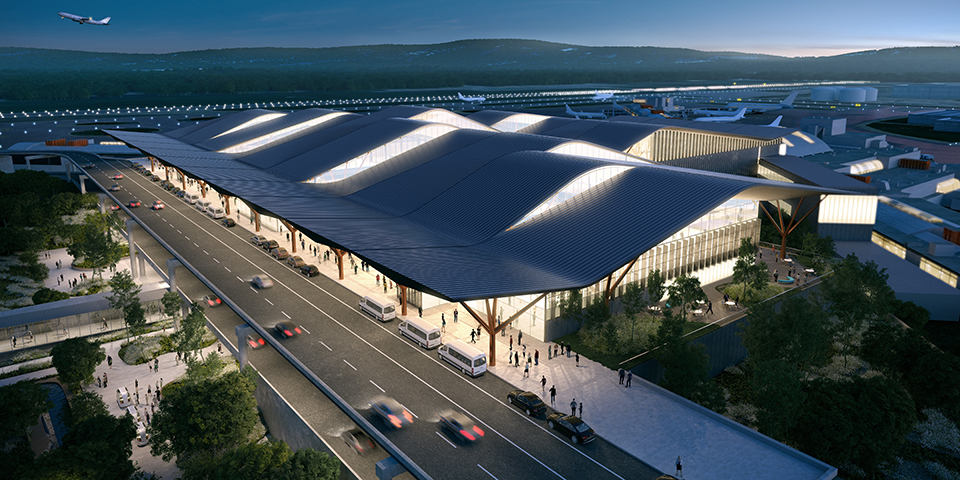 The terminal is due to open in 2023.
Images courtesy of the Allegheny County Airport Authority