Industrial conglomerate ThyssenKrupp has unveiled Multi, the world's first ropeless elevator system.
The fully functional, one-third scale model that was shown to the press this week uses linear induction motors based on magnetic levitation technology. These enable cabs to move sideways as well as vertically, thereby creating "vertical metro systems".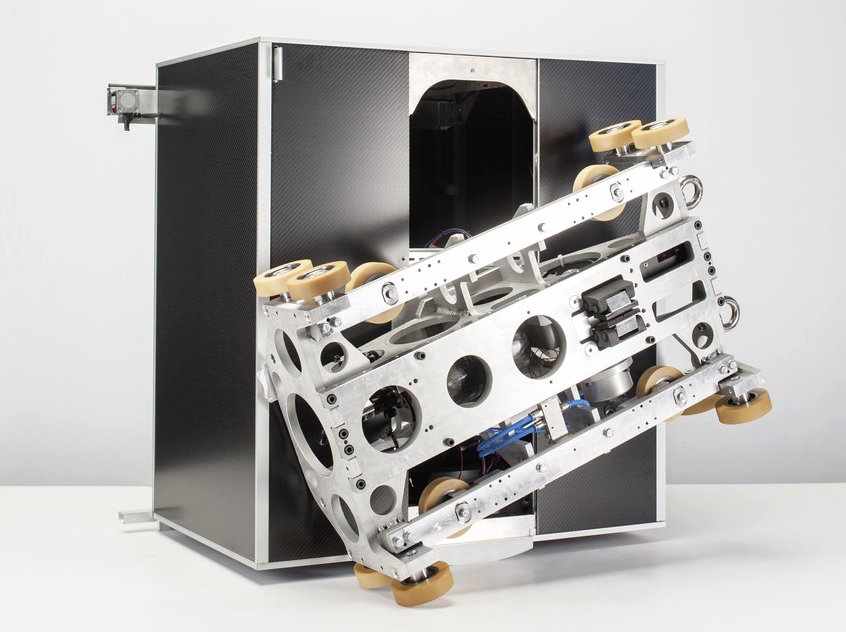 According to ThyssenKrupp, the technology increases transport capacity and efficiency while reducing the elevator's footprint and power consumption. It says the system requires smaller shafts than conventional elevators and can increase a building's usable area by up to 25%.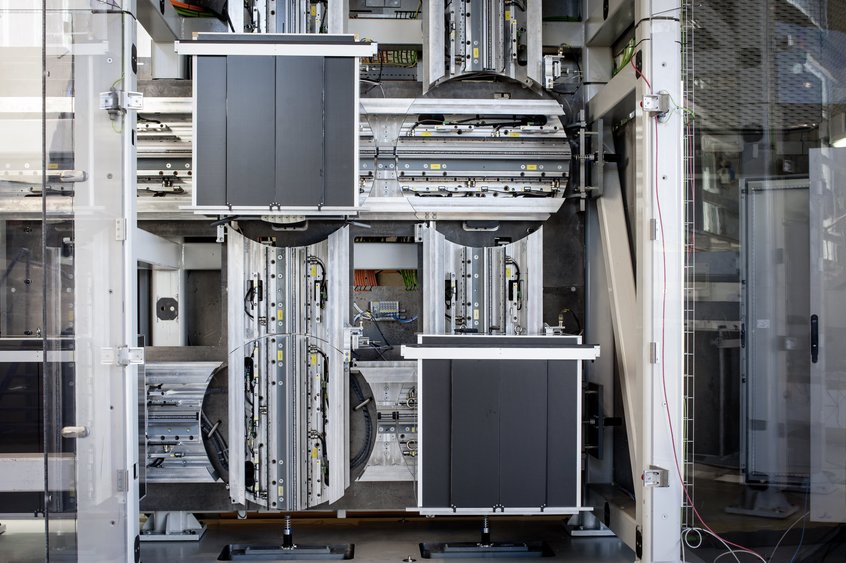 Current elevator and escalator footprints can occupy up to 40% of a building's floor space, depending on the buildings height.
Andreas Schierenbeck, chief executive of ThyssenKrupp Elevator, said: "As the nature of building construction evolves, it is also necessary to adapt elevator systems to better suit the requirements of buildings and high volumes of passengers."
The elevator is currently in ThyssenKrupp's Innovation Center in Gijón, Spain.
Images via ThyssenKrupp