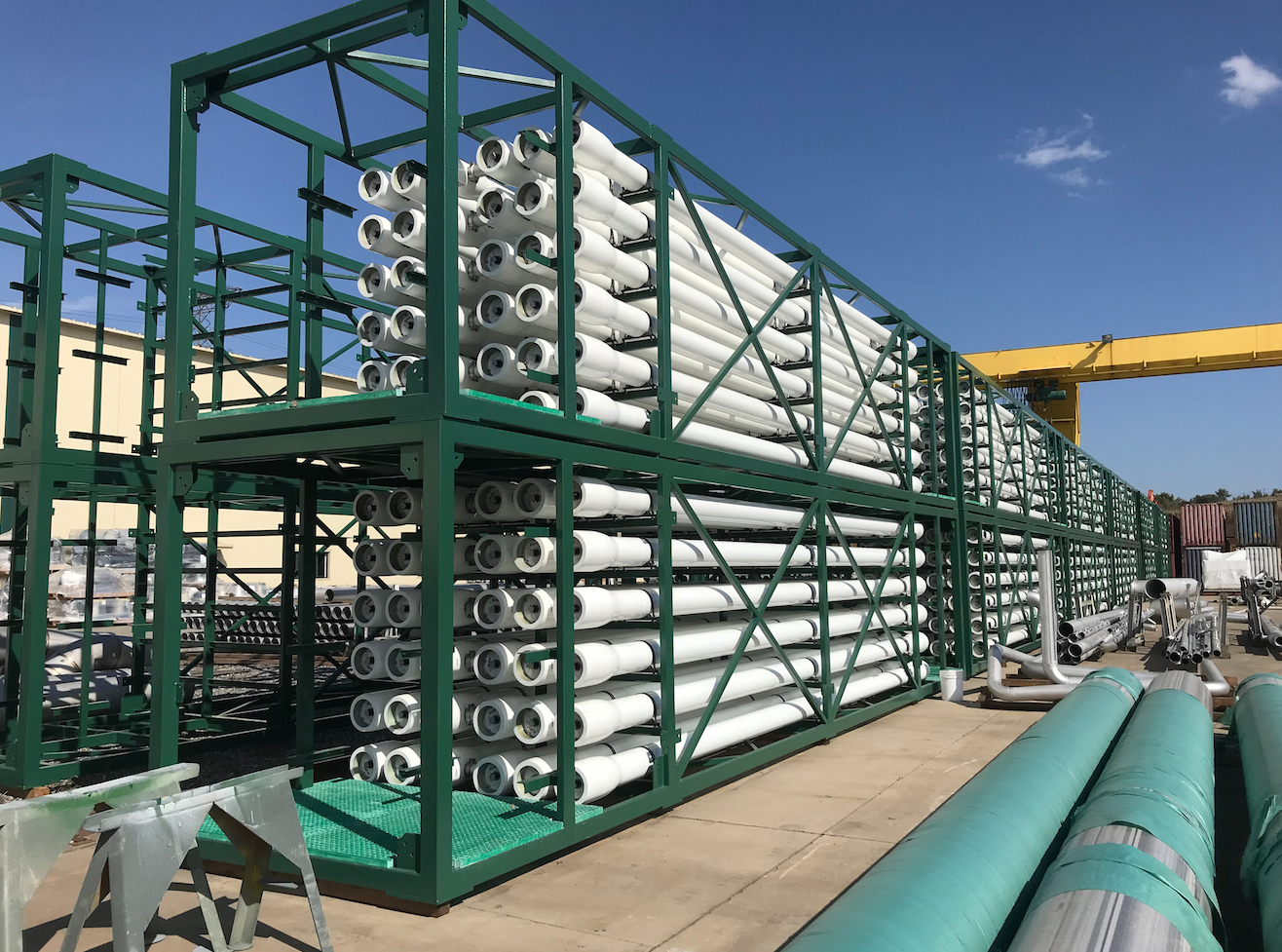 German industrial group Butting has been commissioned to supply a modular, prefabricated desalination plant for Israel that can produce 200,000 cubic metres of drinking water from the Mediterranean a year.
The reverse-osmosis plant to be located south of Tel Aviv is scheduled to start producing in 2023.
It will consist of 192 prefitted modules together housing nearly 5km of piping, manufactured in Butting's Chinese factory in Tieling, Liaoning province.
"With us, customers get a complete solution," said Jens Ellermann, Butting's China managing director. "We not only assemble the piping components in the base frame, but also all the equipment provided, such as vessels, pumps, apparatus, other components, fittings, expansion joints and electrical field devices, and insulate items at the customer's request."
Ellerman said over 95% of the plant's seams would be welded in the factory, where non-destructive testing – pressure, dye-penetrant and X-ray tests – will also be carried out to keep site work to a minimum.
Modules will be delivered just in time as the project schedules requires.